Intermediate Syriac 2023
Dumbarton Oaks/HMML Summer School
The 2023 summer school programs have ended. Check back soon for updated information about our 2024 offerings.
Intermediate Syriac 2023
In partnership with Dumbarton Oaks, HMML will host an intensive four-week intermediate level course on Syriac language and paleography in the summer of 2023. This course is intended for doctoral students or recent PhDs who can demonstrate a need for intermediate level Syriac instruction to further their research. Priority is given to students who lack opportunities to continue studying Syriac at their own institutions. The program welcomes international applicants but does not sponsor J visas.
---
Funder

Location

Saint John's University in Collegeville, Minnesota, USA.

Course level

Intermediate Syriac

Course length

Four weeks

Dates

July 10 - August 4, 2023

Course size

Up to 10 students

Costs

All costs for the class, food, and lodging are generously funded by Dumbarton Oaks.

Participants must pay their own travel costs to and from Collegeville, Minnesota, USA

Eligibility

Open to all individuals who have a need for Syriac in their research.

Application deadline

February 13, 2023

Accommodations

Students will be housed in dormitory apartments on the Saint John's University campus. Each participant will have an air-conditioned, private bedroom and bathroom, with shared kitchen and laundry facilities.

A meal contract at the college Refectory will be provided.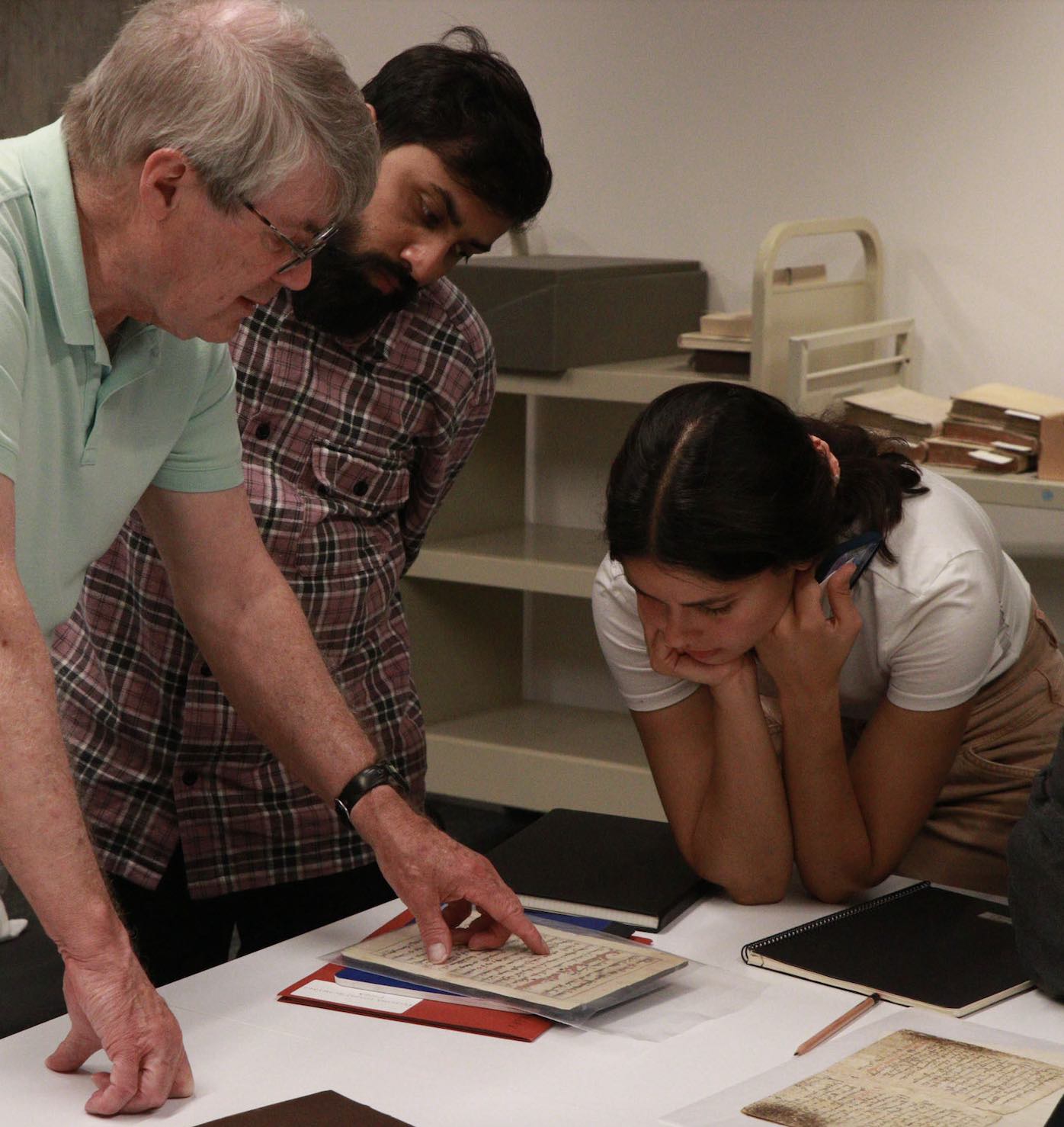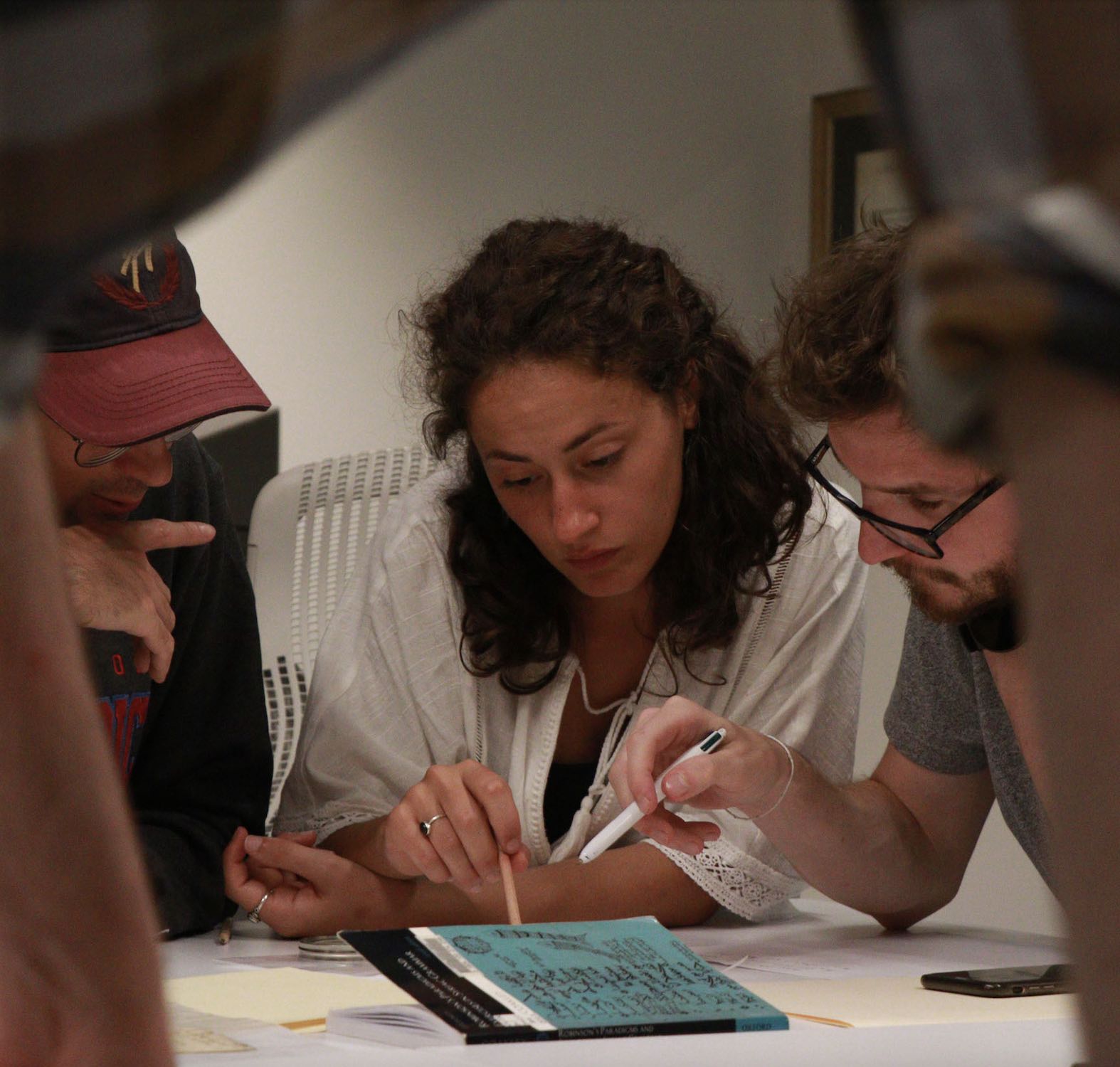 Course overview
Sessions are held Monday–Friday in the morning and afternoon.
Total instruction time equals 110 hours.
Students should be prepared to spend up to three hours of independent work in addition to contact hours each day.
Course offers intensive, in-depth training in Classical Syriac at the intermediate level.
Course goal is to give students an active command of the language through grammar revision and reading texts.
By the end of the course, students will be able to independently approach both vocalized and unvocalized Classical Syriac texts, to translate from Syriac into English with confidence, to have a comprehensive grasp of grammar and syntax, and to gain an appreciation of the most common rhetorical and stylistic devices found in those texts.
Course is taught from readings, published transcriptions of Syriac texts, and manuscript images.
Prerequisites
An elementary course in Syriac grammar (know the parts of speech, and able to use the dictionary).
Required Material
Robinson's Paradigms and Exercises in Syriac Grammar, 6th edition, revised by J. Coakley (Oxford University Press, 2013).
Faculty for 2023
Guest faculty:

Dr. Kelli Bryant Gibson, Assistant Professor in the Graduate School of Theology at Abilene Christian University, Abilene, Texas; Dr. Robert Kitchen, Regina, Saskatchewan; Dr. Jonathan Loopstra, Professor of History, Redeemer University, Ancaster, Ontario
Application submission
Letter of no more than two single-spaced pages describing the applicant's academic background, including language skills, and an explanation for why continuing Syriac is important for future research and teaching. Address letter to Father Columba Stewart, OSB, HMML Executive Director.
Current curriculum vitae.
For those who are currently doing graduate study, please include a transcript of graduate school coursework. This is not required for those who have completed a PhD.
Two letters of recommendation.
Applicants
Send all materials as email attachments to scholarlyprograms@hmml.org.
Include "Intermediate Syriac 2023 Summer School" in the subject line.
Letter of recommendation authors
Letters of recommendation should be sent directly from the author of the letter to HMML. Please send the letter as email attachment to scholarlyprograms@hmml.org.
Include "Intermediate Syriac 2023 Summer School" and the applicant's name in the subject line.
Selection criteria
Applicants will be evaluated on the basis of previous academic achievement, demonstrated need for intensive study of Syriac, and research promise.
Notification of acceptance
All awards will be announced by February 27, 2023.
Students accepting a place in the course will need to notify HMML by March 13, 2023.
About Dumbarton Oaks: Dumbarton Oaks Research Library and Collection is an institute in Washington, D.C., administered by the Trustees for Harvard University. It supports research and learning internationally in Byzantine, Garden and Landscape, and Pre-Columbian studies through fellowships and internships, meetings, and exhibitions. Located in residential Georgetown, Dumbarton Oaks welcomes researchers at all career stages who come to study its books, objects, images, and documents.