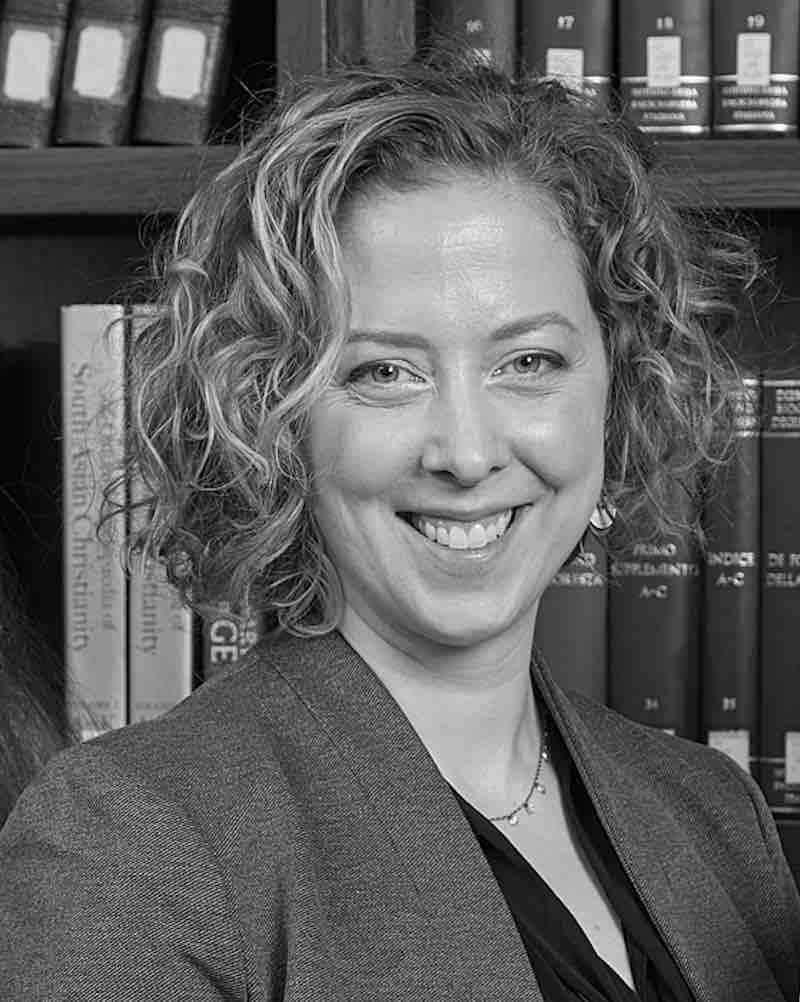 Katrina P. Schlude joined HMML in 2019 and serves as Director of Advancement. She has extensive leadership experience working in non-profit organizations on the East and West coasts. Prior to joining HMML, she served as Executive Director and Head of School at Children's Workshop Montessori, Plymouth, MN, where she led a staff of 28 and was responsible for all aspects of development and fundraising. She began her career as an educator and later transitioned into admissions leadership positions.

She earned a BA in Studio Arts and Classics from Macalester College, Saint Paul, MN, and a MS in Education Administration from Duquesne University, Pittsburgh. In addition, she completed a certificate program in fundraising at the Opus College of Business, University of St. Thomas, Minneapolis.

In her role at HMML, Schlude leads all aspects of its advancement efforts, including fundraising, community engagement, and promotion of HMML's mission and work locally and globally. Working across the staff organization and with the HMML Board of Directors, foundation funders, and individual patrons, her efforts support every aspect of HMML's mission and its continued success into the future.
What she enjoys most about her work: "Anyone who knows HMML well, knows HMML thrives on teamwork. We are a community of individuals, around the globe, using our talents and skills to ensure handwritten heritage is preserved and shared now and for the future of humanity. I am inspired by the work of my colleagues and am honored to let the world know what HMML is doing and invite people to be a part of it."