Metadata For Islamic And Arabic Script Manuscripts In HMML's Microfilm Collection Has Been Added To Reading Room
Collections News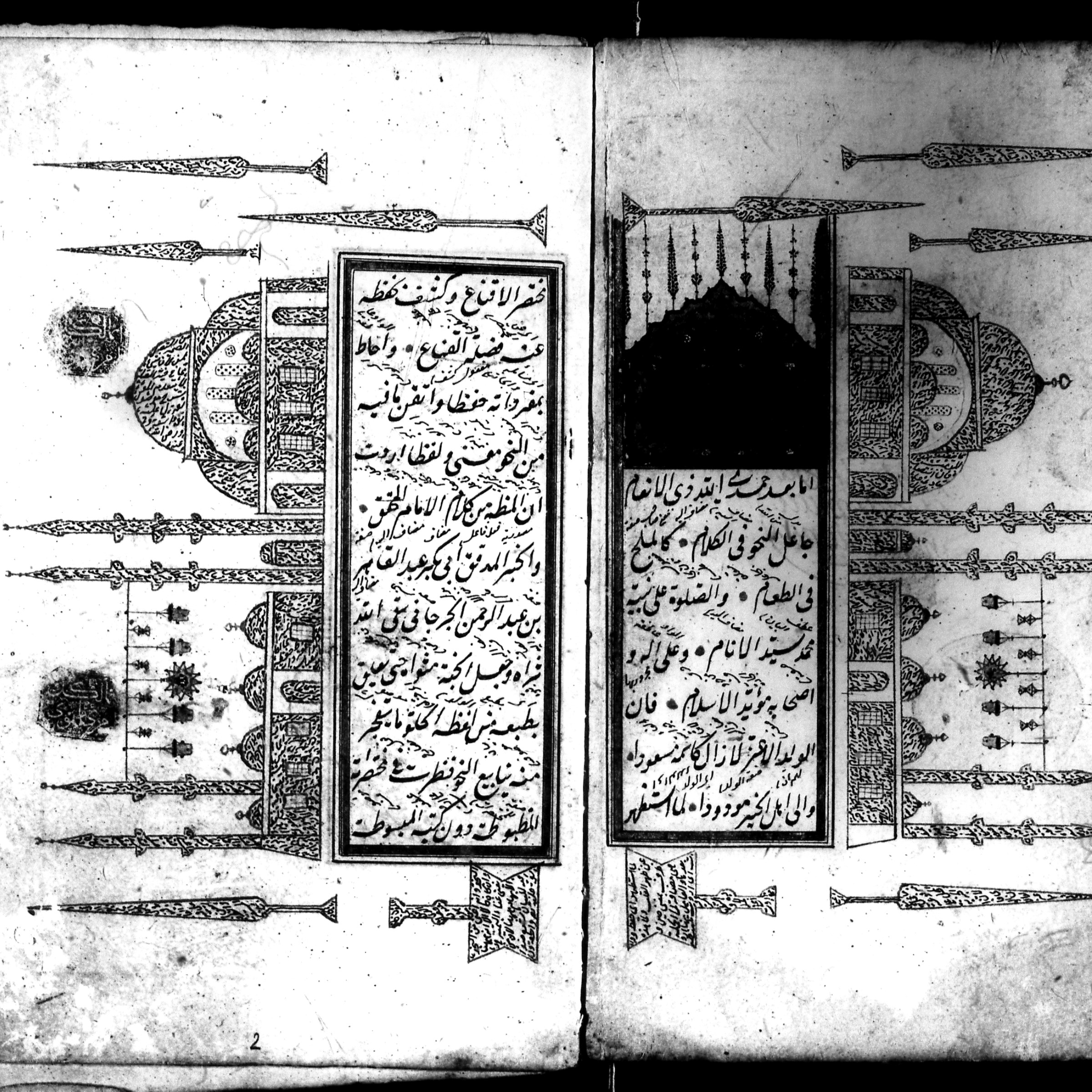 Metadata for Islamic and Arabic-script manuscripts in HMML's microfilm collection has been added to Reading Room
Posted: 2022-05-18
Cataloging has been completed for all known Islamic and Arabic-script manuscripts in HMML's microfilm collection. In addition to the large collections of the Austrian National Library and the University of Tübingen, this includes smaller collections from a variety of university, monastic, and other libraries, primarily in Germany, Spain, Portugal, and Austria.
For example, HMML holds seven microfilmed Islamic manuscripts from the University of Rostock in Germany; MS Orient. 154 (microfilm 49182R, pictured) is a particularly spectacular example of two Arabic grammatical texts copied for Ottoman Sultan Selim II in 1568 CE, in which marginal notes are shaped into the form of buildings, ships, words, and other designs.
This cataloging work also included updating and improving existing records for Arabic-script microfilms that were already in HMML's Reading Room. For example, MS 4.b.19 from the National Library of South Africa in Cape Town (microfilm South Africa 79) was previously listed as an unidentified Arabic text. It has now been identified as a collection of Urdu (!) poetry by a 19th-century Indian poet known by the pen name of Barq. These microfilms can be consulted onsite at HMML or scanned.
Image caption: Arabic grammatical text with elaborate marginal notes shaped into visual images, from MS Orient. 154 (microfilm 49182R)