Four Family Libraries In Jerusalem
September 9, 2021
Four Family Libraries in Jerusalem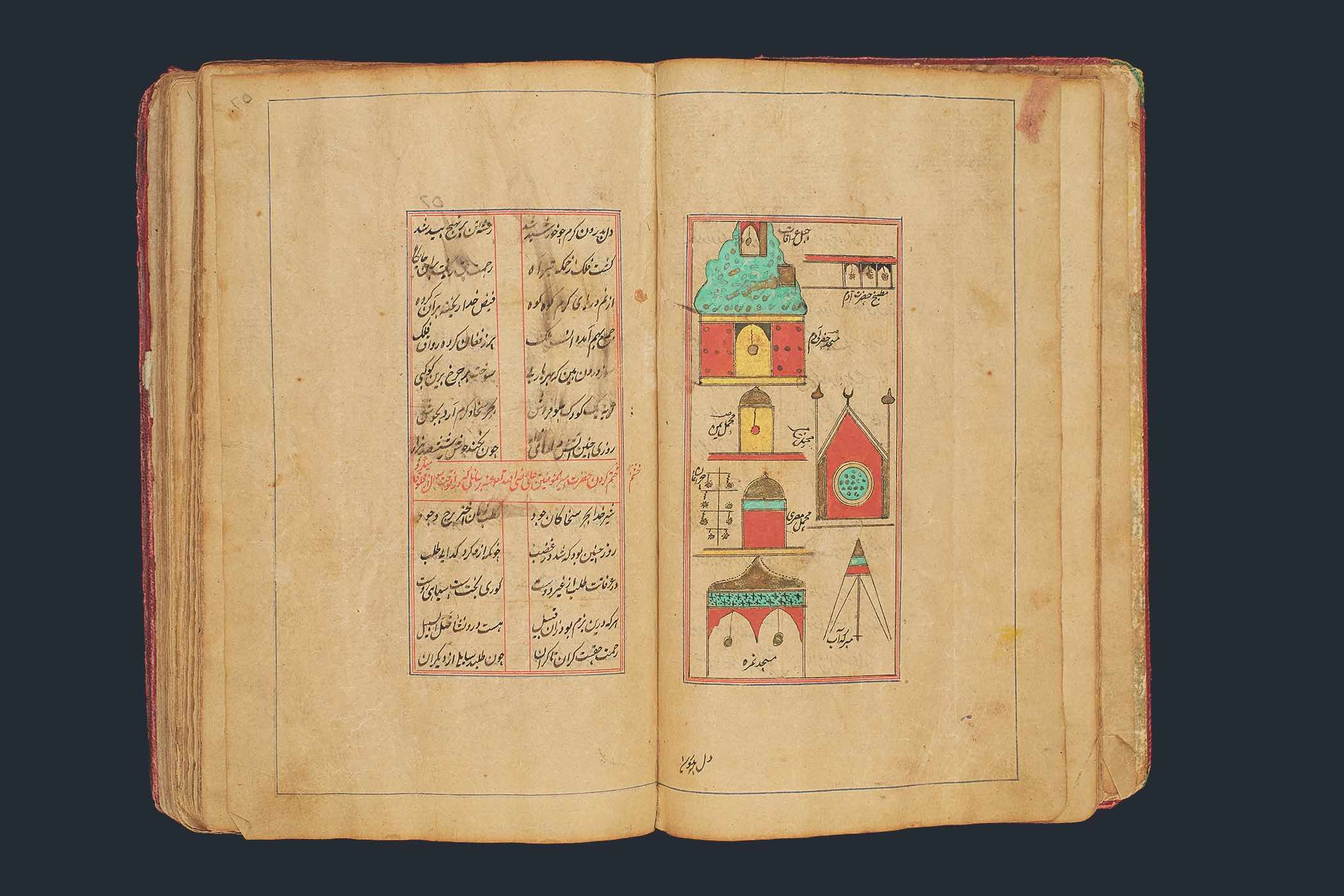 At many points in its history, Jerusalem has been one of the world's most important cultural crossroads, where people from an incredible range of homelands and religious traditions cross paths on a daily basis. "There are dwelling therein people of every nation under heaven," wrote the German Dominican friar Burchard of Mount Sion, in his thirteenth-century Description of the Holy Land. This history of diversity has influenced HMML's work as well.
Since the late 1960s HMML has photographed thousands of Islamic manuscripts, including those in the collections of Christians in the Middle East and in the collections of major European libraries, most notably the Österreichische Nationalbibliothek (Austrian National Library). Jerusalem, however, was the first location where HMML photographed manuscripts belonging to non-Christian libraries, specifically the collections of four prominent Muslim families and institutions.
HMML's work in Jerusalem began in the early 2010s, photographing the Eastern Christian collection of Saint Mark's Monastery in Jerusalem's Old City. The work with Saint Mark's put HMML in contact with the monastery's neighbors, prominent Muslim families of Jerusalem who had built their own libraries over centuries of painstaking acquisition and preservation. The foundation was laid for HMML's first partnerships to preserve Islamic manuscripts with Muslim families and institutions.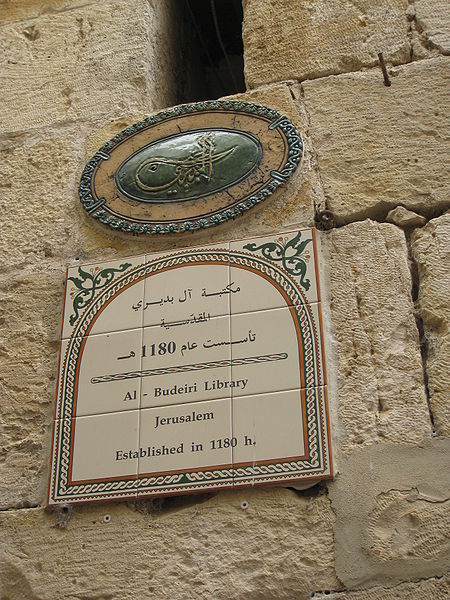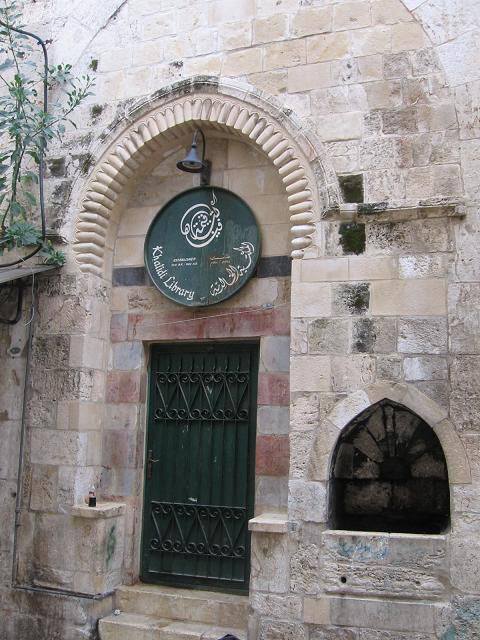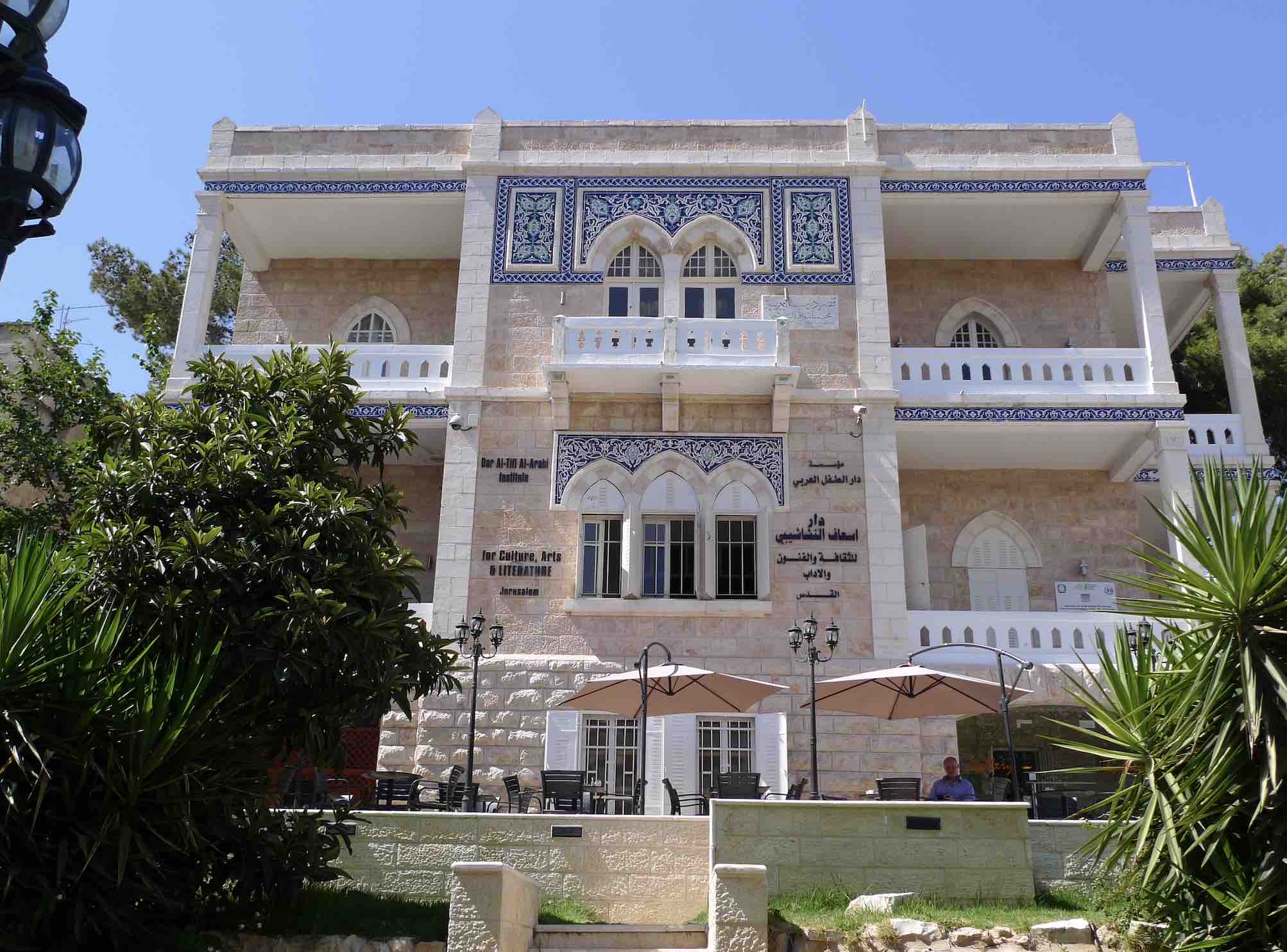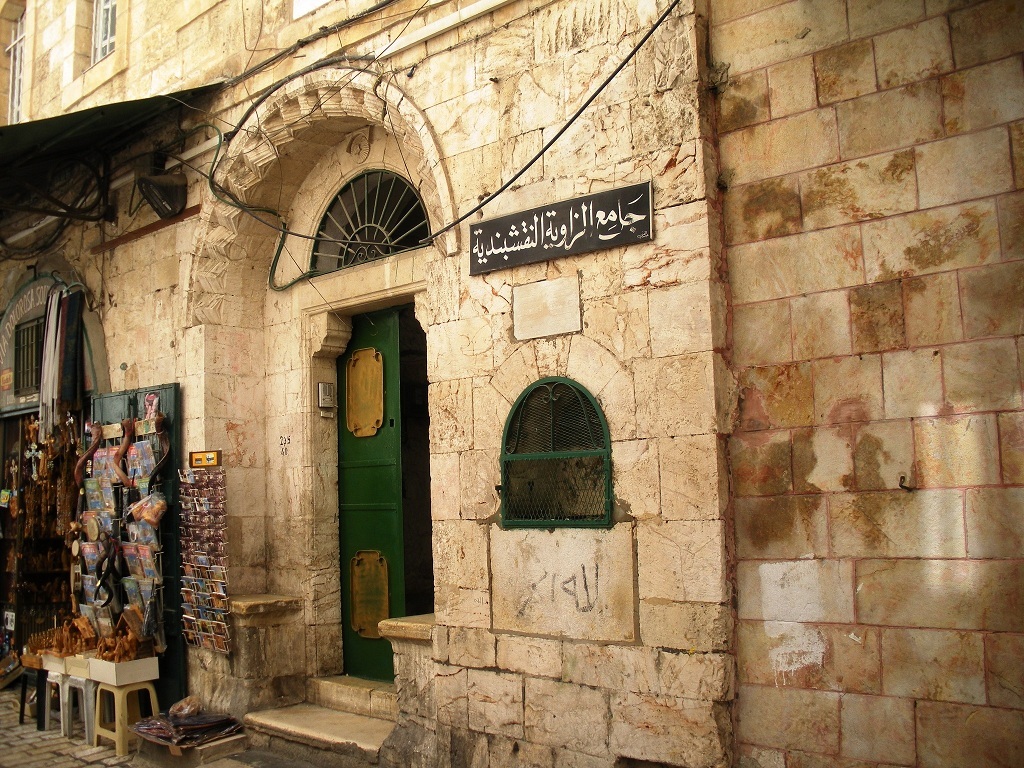 This year, HMML completed the digitization and cataloging of the four family libraries we have partnered with in Jerusalem. The complete collections are available to view online in HMML Reading Room, discoverable by their HMML project codes (indicated here in parentheses). The Khalidi Library (AKDI) opened to the public in 1900 as part of the Khalidi family trust (waqf dhurrī). Āl Budeiry Library (ABLJ) is the collection of the Budeiry family, a Shāfiʻī family of Jerusalem. The library of the Issaf Nashashibi Center for Culture and Literature (DINL) was primarily collected by the Ḥusaynī family. And the library of al-Zāwiyah al-Uzbakīyah (AABL), also known as the Uzbek Sufi center, has been under the leadership of the Bukhārī family since its founding; one of the caretakers of the collection was Sheikh ʻAbd al-ʻAzīz al-Bukhārī, a notable interfaith peacemaker who died in 2010.
What the Collections Tell Us
All of these collections consist primarily of Arabic manuscripts, with treatises on theology, law, Sufism, grammar, astronomy, and other topics, alongside books of poetry and literary texts. The dated manuscripts range over a period of more than 900 years, from a collection of hadith (sayings and actions of the Prophet Muhammad) that was copied in April 1027 CE (AKDI 00206 0091), to a text about the genealogy of one of the earliest Muslims, copied in December 1932 CE (AKDI 01694 1193). In total, the digital copies made at these libraries constitute almost 4,000 items in HMML Reading Room.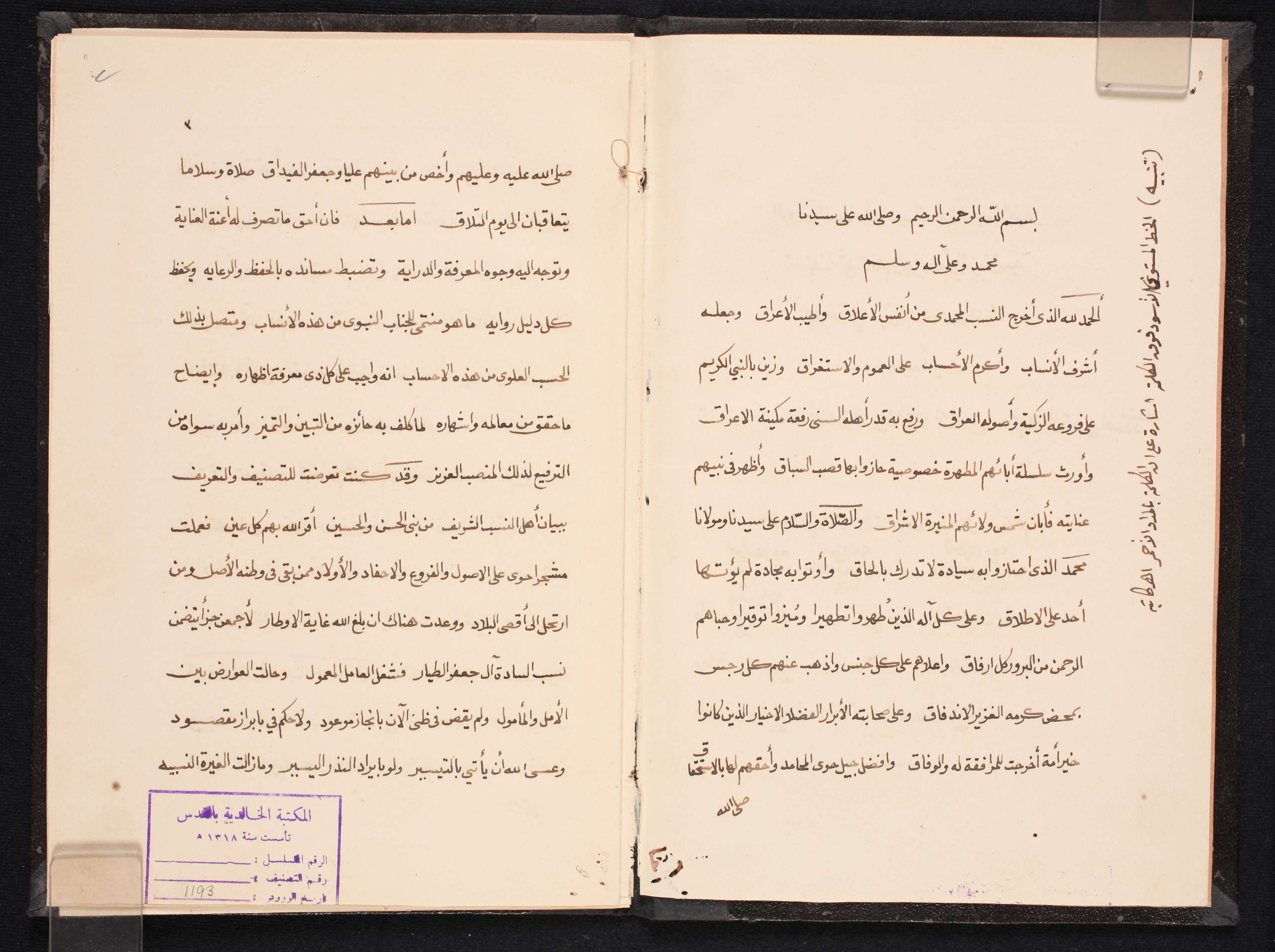 Even though all four collections belong to Muslims living in Jerusalem, there is significant diversity among the texts. The four collecting families have been connected to different regions and affiliated with different schools of Islamic scholarship. As a result, they have read and collected a wide range of works, filling out the picture of medieval and early modern Islamic scholarship in Palestine and beyond.
The Bukhārīs have maintained their relationships with Central Asian relatives and friends, and their collection accordingly includes numerous texts in Ottoman Turkish, modern Uzbek, its predecessor Chagatai, and Persian (for example, AABL 00196 016). Connections throughout the Ottoman Empire mean that the Khalidi and Nashashibi collections include a substantial number of Turkish texts. Persian manuscripts are also well represented, especially in the Khalidi Library, which holds an illustrated Persian romance from Mughal India (AKDI PER 0001).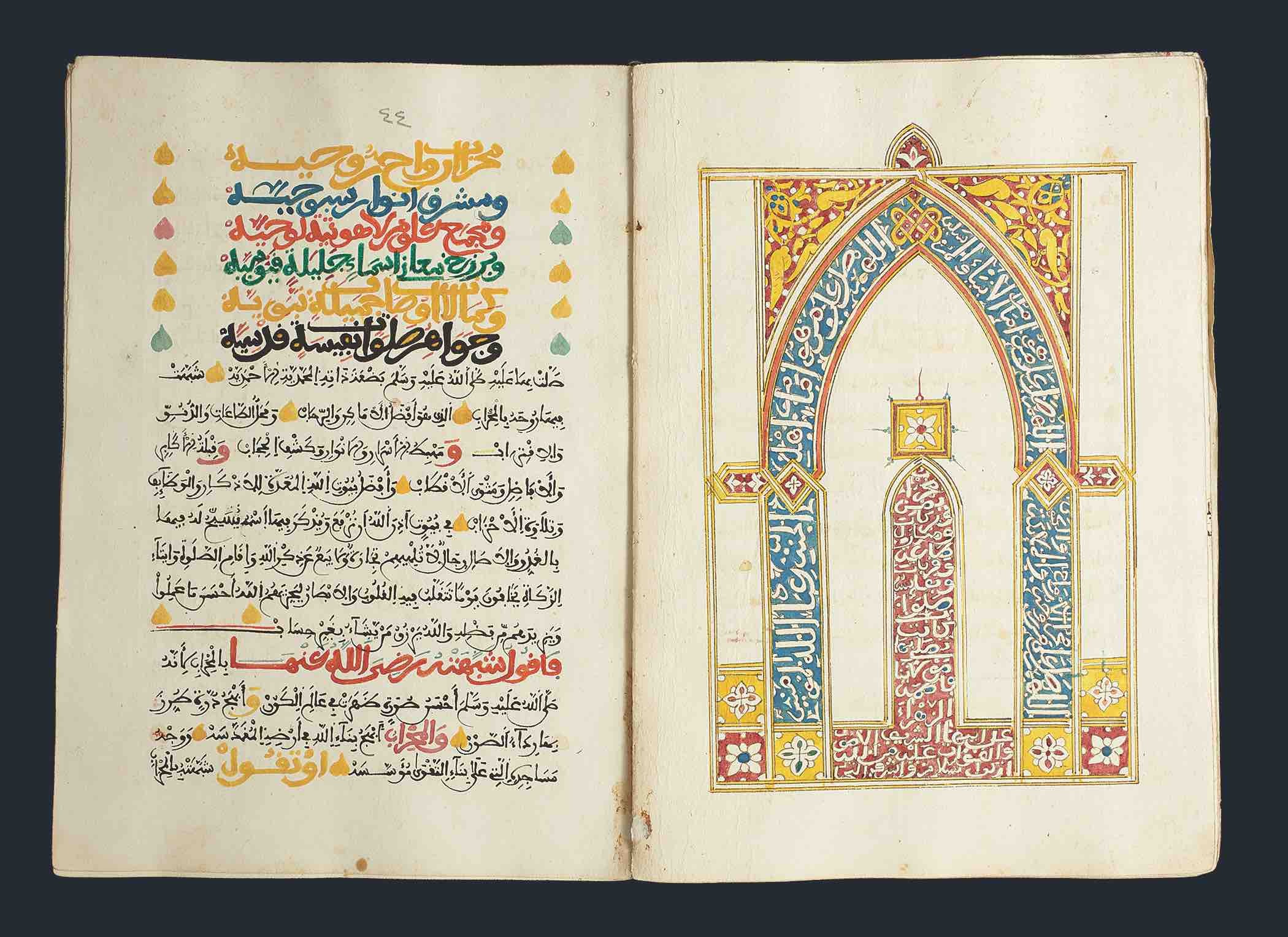 The Budeiry collection is almost entirely Arabic but shows evidence of interactions with North Africa, including prayer books from that region that are full of elaborate, colorful calligraphy (ABLJ 00494 and ABLJ 00495). Connections with Cairo, long a center of Sunni scholarship, are well represented throughout all the libraries, but there are more surprising finds as well—such as a text on Arabic grammar copied in Herat, Afghanistan, in 1403 CE, part of the Nashashibi collection (DINL 00565 020).
These family libraries can teach us a great deal about the networks of Islamic scholarship and cultural exchange over many centuries, and the ways that these networks have converged in Jerusalem. Just as the city is a crossroads for people and cultures, it is a crossroads for the manuscripts that have long helped to preserve and transmit those cultures. HMML is privileged to partner with these families to make their manuscripts available around the world.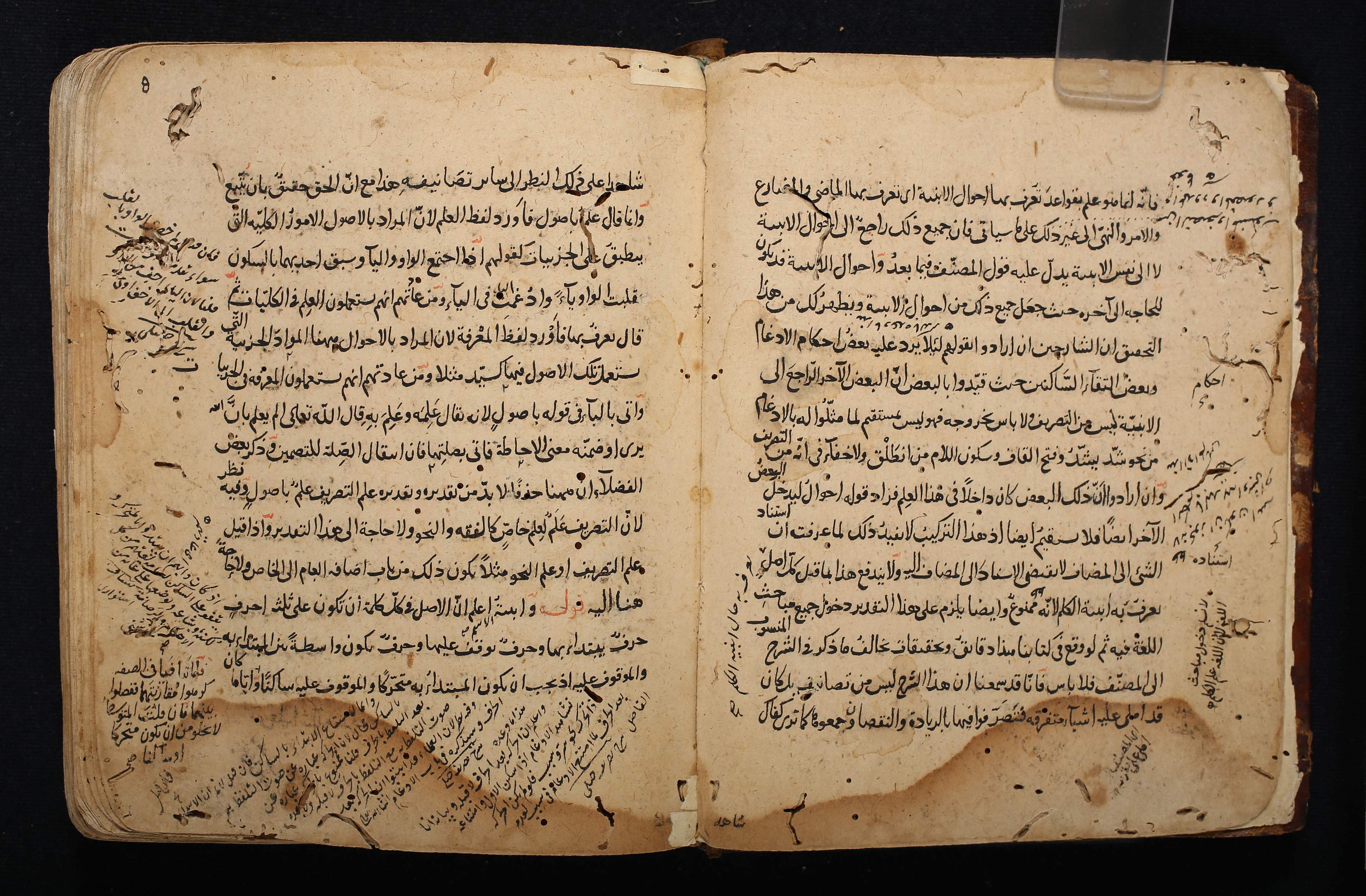 ---
This story originally appeared in the Summer 2021 issue of HMML Magazine.
ABOUT THE AUTHOR:
Dr. Josh Mugler
is curator of Islamic manuscripts at HMML.