Media Release: Prof. Getatchew Haile, Fba, 1931–2021
June 11, 2021
Media Release: Prof. Getatchew Haile, FBA, 1931–2021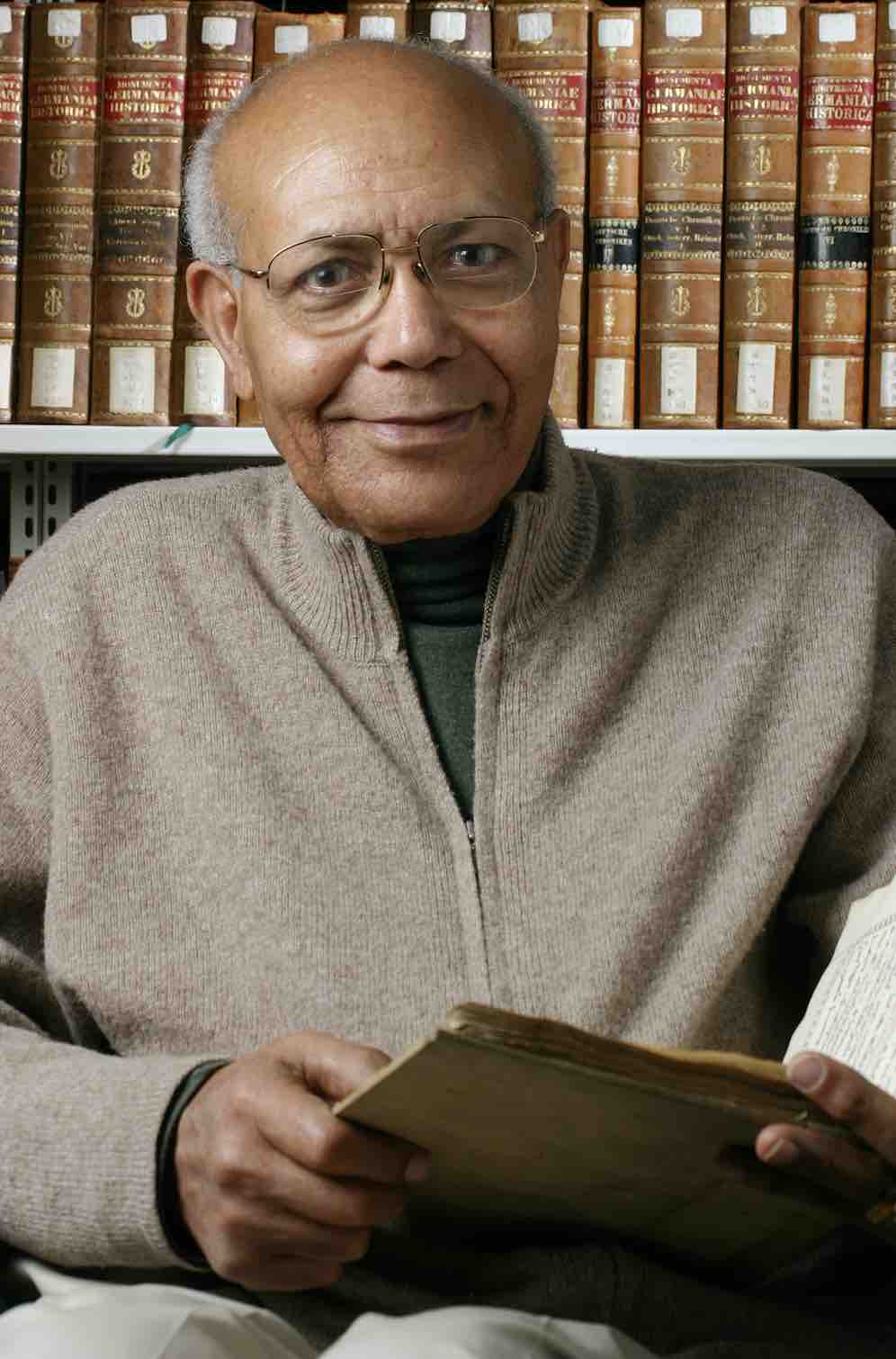 COLLEGEVILLE, MINN., JUNE 10, 2021 - Prof. Getatchew Haile, FBA, passed away on June 10, 2021 in New York City after a long illness.
Prof. Getatchew was born in Ethiopia in 1931. After university studies in Cairo and Germany, he served in Ethiopia's Ministry of Foreign Affairs and taught in the Department of Ethiopian Languages and Literature at Haile Selassie I University in Addis Ababa. Already a renowned Ethiopian philologist and historian, he joined the Hill Museum & Manuscript Library (HMML) at Saint John's University in Collegeville, Minnesota in 1976.
The legacy of Getatchew Haile for Ethiopian Studies cannot be overstated. He remained an active contributor to the field throughout his life, with a monograph on Older Amharic texts published as recently as this year. Prof. Getatchew's vast knowledge, collegiality, and numerous publications, most notably the volumes of the Catalogue of Ethiopian Manuscripts Microfilmed for the Ethiopian Manuscript Microfilm Library, created an impact rarely witnessed in any discipline, one which shaped the past generation of scholarship, and will continue to shape present and future ones.
This legacy was already well recognized by the wider academic community during his lifetime, during which he was awarded the prestigious MacArthur fellowship (1988) (often known colloquially as the "MacArthur genius grant") and the Edward Ullendorff Medal (2013). Prior to these accolades, Getatchew was elected a corresponding member of the British Academy (1987), believed to be the first instance in which any Ethiopian or African received membership. Getatchew was Regents Professor of Medieval Studies at Saint John's University and Curator of the Ethiopia Study Center at HMML, where he was a valued leader and a beloved friend and colleague to many over four decades.
"Getatchew was a treasured presence at HMML during the decades after his arrival in 1976," says Father Columba Stewart, HMML's executive director. "His personal courage was a great inspiration, and his wisdom, kindness, and gentleness were a daily blessing during his many years among us. Our thoughts and prayers are with his family as they mourn their loss."
UPDATES