Digital Copies Of The Rossi, Ansaldi And Caetani Yemeni Manuscript Collections Now Available In vHMML Reading Room
February 27, 2018
Digital copies of the Rossi, Ansaldi and Caetani Yemeni manuscript collections now available in vHMML Reading Room
The Hill Museum & Manuscript Library (HMML) at Saint John's University is pleased to announce that digital copies of the Rossi, Ansaldi and Caetani collections of Yemeni manuscripts are now available in HMML's online manuscript resource, vHMML Reading Room.
The Zaydi Manuscript Tradition project at the Institute for Advanced Study (IAS) in Princeton, New Jersey—in collaboration with the Accademia Nazionale dei Lincei e Corsiniana (BANLC) in Rome—contributed the digital surrogates to HMML.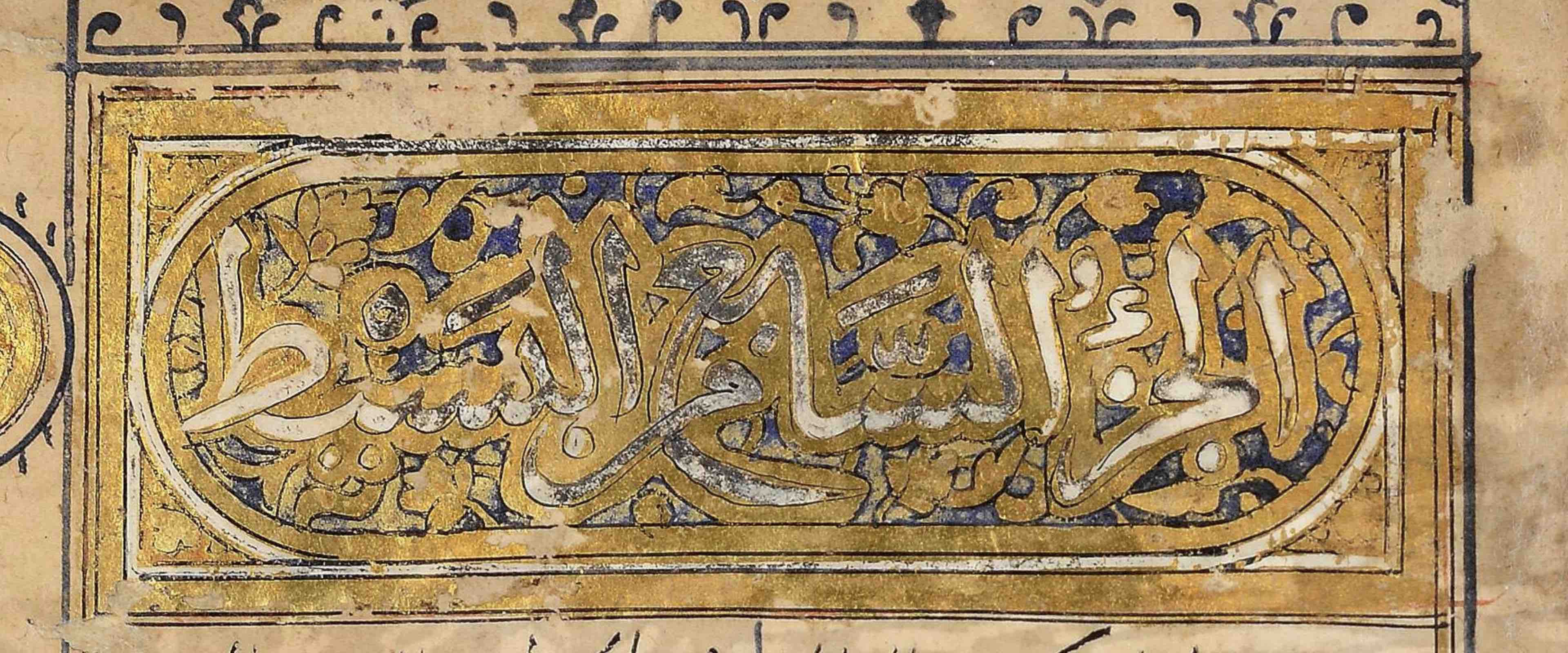 "Within Europe, the largest and most precious collections of Yemeni manuscripts are held by Italian libraries," said Sabine Schmidtke, professor of Islamic intellectual history in the School of Historical Studies at the Institute for Advanced Study.
The majority of the Rossi and Ansaldi manuscripts were produced during the 17th century; the collection also includes some codices that date back to the 13th century, as well as numerous manuscripts that were copied during the 20th century. The entire collection (68 codices) which includes a fair number of holographs and unica, is described in detail by Renato Traini in his I manoscritti arabi di recente accessione della Fondazione Caetani (Rome 1967).
An additional manuscript of Yemeni provenance (Ms Or. 78a) from the collection of Leone Caetani, Prince of Teano, contains a partial Qurʾān commentary (its front page being painted in gold by a Mamluk illuminator).
The IAS and BANLC are investigating additional collections of Yemeni manuscripts for digitization, notably the collections brought together by Tommaso Sarnelli (1890-1972), Emilio Dubbiosi and others held in Italian libraries.
"In coming years, HMML hopes to expand its work to other great world religions"

- Father Columba Stewart, OSB
HMML began its collaboration with the IAS in April 2017. The two organizations are providing open access to approximately 15,000 digitized Zaydi manuscripts from Yemen and neighboring countries. The Zaydi literary tradition is among the richest and most variegated traditions within Islamic civilization and at the same time, one of the least studied. Zaydi scholars produced manuscripts for over one thousand years covering a wide spectrum of traditional disciplines. The three-year project will help support and make accessible the Zaydi handwritten heritage—a heritage that is on the verge of destruction in Yemen.
"By adding these digitized documents to vHMML Reading Room, HMML can provide researchers with a fuller array of sources for their work," said Fr. Columba Stewart, HMML's executive director, "Scholars who use HMML's manuscript resources constantly affirm the importance of preserving all manuscripts – not just collections specific to certain cultures.
"In coming years, HMML hopes to expand its work to other great world religions, such as Buddhism and Hinduism. The result will be a much richer understanding of the complex history that has led us to this present moment when cultural understanding and tolerance is more important than ever."
HMML is a global organization committed to advancing manuscript research and scholarly inquiry by digitally preserving, providing access to, and interpreting manuscript collections from around the world. HMML prioritizes manuscripts from regions endangered by war, political instability, and other threats.
For further information about the Hill Museum & Manuscript Library visit www.hmml.org or call 320-363-3514.