Father Columba Stewart Awarded 2016 Guggenheim Fellowship
April 7, 2016
Father Columba Stewart Awarded 2016 Guggenheim Fellowship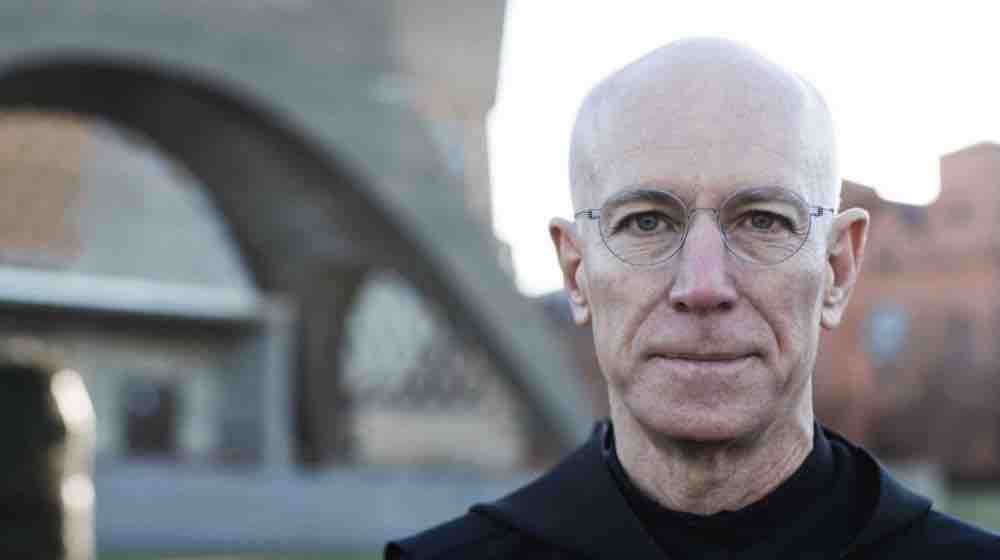 The Rev. Columba Stewart OSB, executive director of the Hill Museum & Manuscript Library (HMML) and professor of theology at Saint John's School of Theology has been awarded a 2016 Guggenheim Fellowship from the John Simon Guggenheim Memorial Foundation.
Chosen from nearly 3,000 applicants, Stewart is one of 175 Fellowship awardees appointed on the basis of scholarly productivity, achievement and exceptional promise. The fellowship will support Stewart's completion of a forthcoming book, "Between Earth and Heaven: Interpreting the First Thousand Years of Christian Monasticism."
His research will take place during his sabbatical in academic year 2016-17. During that time, Stewart will be in residence as a member of the School of Historical Studies at the Institute for Advanced Study in Princeton, New Jersey.
"As un-Benedictine as it might be to celebrate honors, Saint John's University is extremely proud of Fr. Columba and this recognition by the John Simon Guggenheim Memorial Foundation," said Michael Hemesath, president of Saint John's University. "Fr. Columba is a world-renowned scholar on monasticism and a tireless leader in the field of manuscript preservation. This acknowledgement of his work is a great and well-deserved honor."
A graduate of Harvard, Yale and Oxford universities, Stewart has published extensively in his research field of early Christian monasticism. In 2009-10, he was the recipient of a year-long research fellowship from the National Endowment for the Humanities and a residential fellowship in Byzantine Studies at the Dumbarton Oaks Research Library in Washington, D.C.
Since 2003, Stewart has served as executive director of HMML, a global organization within Saint John's University that is the world's leader in manuscript preservation. Stewart has developed HMML's extensive manuscript digitization initiatives in historic Christian and Muslim communities in the Middle East, Eastern Europe, India and Africa. He has earned acceptance and trust from these communities, who know him both as a modern Benedictine monk and as a recognized expert on the history of early Christianity and monasticism.
Stewart is a professor of theology at Saint John's School of Theology and Seminary, teaching the history of monasticism. Saint John's School of Theology and Seminary is both a graduate school of theology and a seminary in the Roman Catholic, Benedictine tradition.
Since its establishment in 1925, the John Simon Guggenheim Foundation has granted more than $334 million in Fellowships to over 18,000 individuals, among whom are scores of Nobel laureates, Fields Medalists, Turing Award winners, poets laureate, members of the various national academies, winners of the Pulitzer Prize and other important, internationally recognized honors. Only three other Saint John's University faculty have received Guggenheim Fellowships: J. F. Powers (1948), Bryan Hays, OSB (1952 & 1953) and Jon Hassler (1980).