Getatchew Haile, Ethiopic Scholar
December 13, 2020
Getatchew Haile, Ethiopic scholar
Though best known globally for his activities in the political sphere on behalf of his homeland, the work of Dr. Getatchew Haile, long-time curator of the HMML Ethiopia Study Center, is no less renowned in academic circles.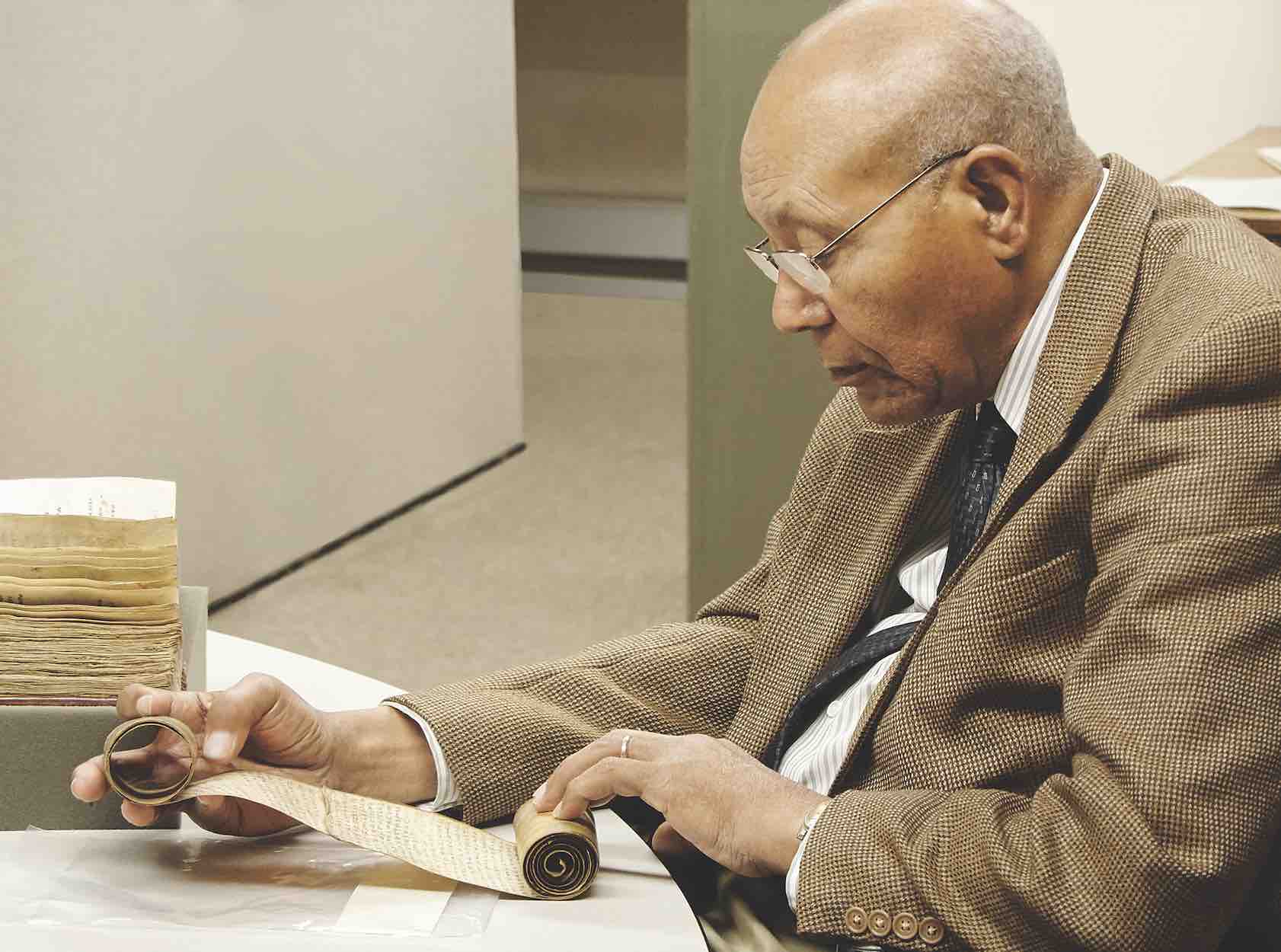 Inarguably, his most significant scholastic legacy pertains to the Ethiopian Manuscript Microfilm Library (EMML), to which much of his time over the past half-century has been devoted. EMML stands as the most important archive of manuscript material in Ethiopian Studies, and until recently constituted a majority of all such material available to scholars.
Getatchew's involvement with the project began in 1973 while still teaching at Haile Sellassie I University in Addis Ababa. Not long after Getatchew and his family were forced into exile, Getatchew became EMML's principal cataloger, immediately enhancing both the quantity and quality of that work. By 1993 he had published detailed descriptions of several thousand manuscripts, singlehandedly exceeding the historical efforts of the entire field in this area, a contribution for which he was awarded the prestigious MacArthur Fellowship. (Since then he has completed one further EMML catalog, awaiting publication). Because of these labors, EMML is synonymous not only with HMML, but with Getatchew, as colleagues from Ethiopia are quick to note.
Apart from catalogs, Getatchew has published many Ge'ez and Amharic texts and offered penetrating analyses of Ethiopian historical figures and eras, some obscure and others quite well known. One special focus has been on theological controversies in mid-fifteenth century Ethiopia, particularly the disputes between Emperor Zar'a Ya'eqob and the Esṭifānosite sect. In the words of one distinguished colleague, Getatchew's scholarly contributions "have, by general consent, been the most significant accretion to our knowledge of this field [of Ethiopian Studies]." Even in (semi-)retirement, Getatchew continues to publish books in English and Amharic at a rapid pace, helping make his erudite studies as accessible as possible to all people.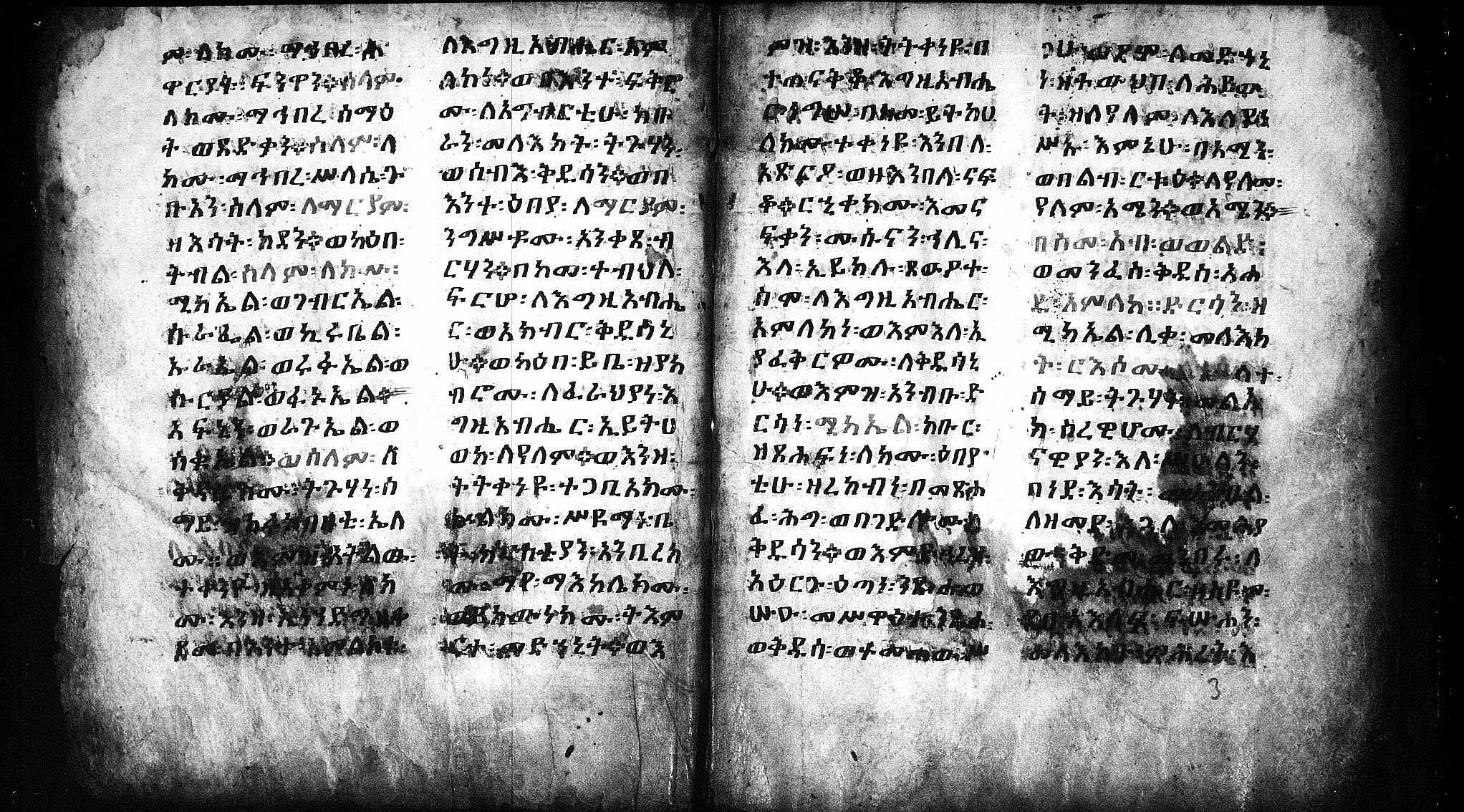 ABOUT THE AUTHOR: Ted Erho was cataloger of Ethiopic Manuscripts at HMML from 2020 to 2023.