Neh Funds 2018 Summer Institute In Mediterranean Studies At HMML
August 14, 2017
NEH funds 2018 Summer Institute in Mediterranean Studies at HMML
The National Endowment for the Humanities (NEH) has awarded the Hill Museum & Manuscript Library (HMML) at Saint John's University a $162,330 grant to host the 2018 NEH Summer Institute "Thresholds of Change: Modernity and Transformation in the Late Medieval and Early Modern Mediterranean, 1400-1700." HMML was one of 245 grant recipients nationwide.
The Institute, which will take place from June 18-July 14, 2018, at HMML, will be open to college faculty members across the nation, and will immerse participants in an intensive introduction to Mediterranean Studies during the late medieval and early modern era.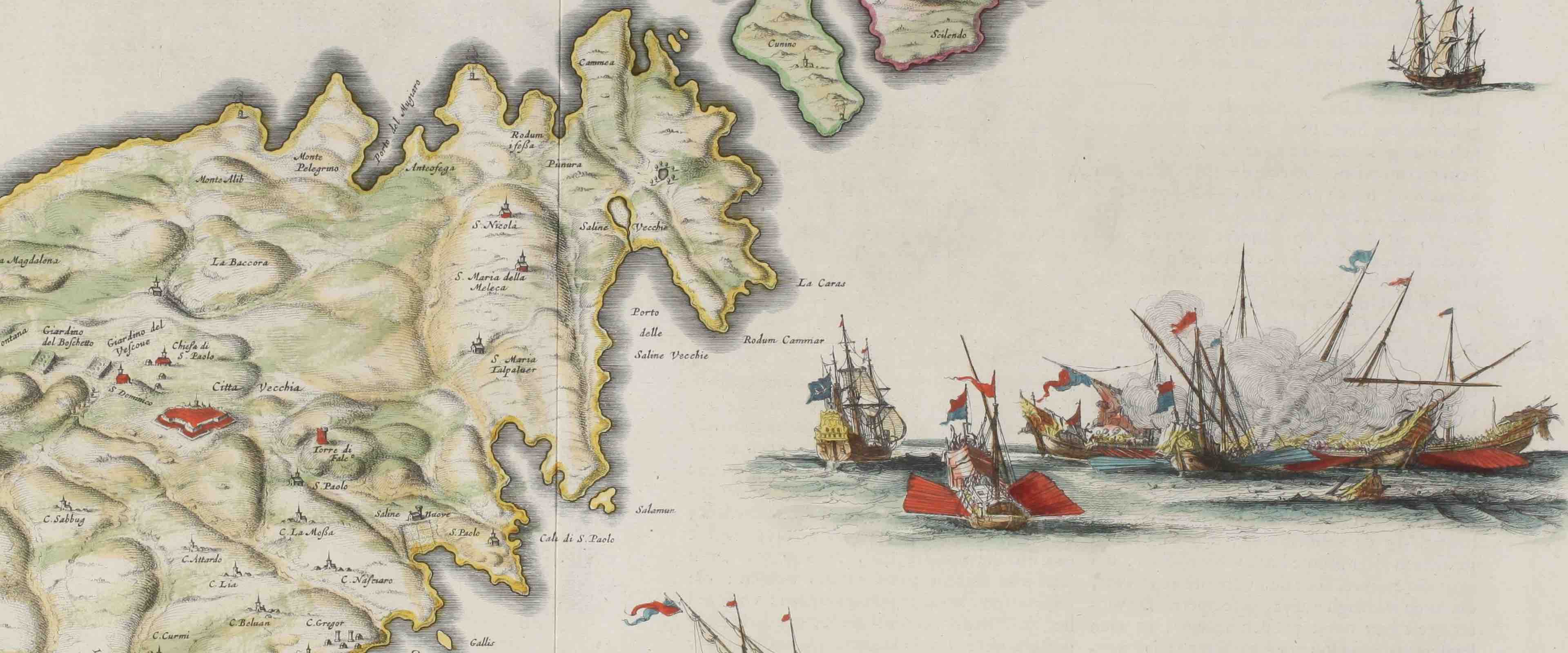 Individuals interested in further information or participating in the 2018 Summer Institute can learn more by visiting HMML's website: www.hmml.org. More information on Institute details will be available in the coming months.
It is designed to equip instructors with the knowledge and tools to craft teaching modules or integrated aspects of Mediterranean Studies in general history surveys and interdisciplinary/cross-topical humanities courses, and/or develop Mediterranean Studies syllabi geared to their specific curricular interests. The Institute will involve participants in an intense program of intellectual interaction and study, both as groups and individually, allowing for diverse opportunities to learn about and develop course curricula in Mediterranean Studies.
"HMML has a vast collection of online manuscript and resource materials on the early modern Mediterranean, the most cosmopolitan and dynamic part of the world at the onset of globalization," said Kiril Petkov, director of the Institute and professor of Mediterranean history at the University of Wisconsin-River Falls.
"HMML has increasingly become a center for international seminars and instruction"

- Dr. Daniel Gullo
"The NEH-supported Institute will make it possible for higher education faculty across the nation to peruse HMML's documentary wealth, discuss Mediterranean matters with some of the finest scholars of the region, and disseminate the knowledge thus gathered to cohorts of college students. The NEH grant is an auspicious opportunity to highlight HMML's reputation as one of the leading online manuscript research library's in the nation."
"With the opening of the renovated Hill Museum & Manuscript Library in 2014, HMML has increasingly become a center for international seminars and instruction," said Dr. Daniel Gullo, Joseph S, Micallef Curator of HMML's Malta Study Center. "Adding the 2018 NEH Summer Institute to our programming will further our mission as a resource for research and teaching, continuing our important success witnessed in the Dumbarton Oaks summer language schools in Syriac and classical Armenian held at HMML."
"NEH grants ensure that Americans around the country have the opportunity to engage with our shared cultural heritage," said NEH Acting Chairman Jon Parrish Peede. "From traveling exhibitions and teacher workshops to efforts to preserve local history, these projects demonstrate the power of the humanities to build connections, stimulate discovery, and contribute to vibrant communities."
HMML is a global organization whose mission is to preserve and share the world's manuscript heritage to inspire a deeper understanding of our present and future. HMML is part of Saint John's University in Collegeville, Minnesota. The NEH also awarded HMML an outright grant of $323,958 plus $42,430 in matching funds for development of vHMML (Virtual HMML) 3.0, a platform for manuscript studies. vHMML 3.0 will offer users greater discoverability of manuscripts and associated metadata, and an enhanced ability to share data with other scholars and digital humanities projects.
Created in 1965 as an independent federal agency, the National Endowment for the Humanities supports research and learning in history, literature, philosophy, and other areas of the humanities by funding selected, peer-reviewed proposals from around the nation. Additional information about the National Endowment for the Humanities and its grant programs is available at: www.neh.gov.
ABOUT THE AUTHOR:
Dr. Daniel K. Gullo
is Joseph S. Micallef Director of the Malta Study Center at HMML.