National Endowment For The Humanities Names Fr. Columba Stewart, Osb, The 2019 Jeffereson Lecturer
July 22, 2019
National Endowment for the Humanities names Fr. Columba Stewart, OSB, the 2019 Jeffereson Lecturer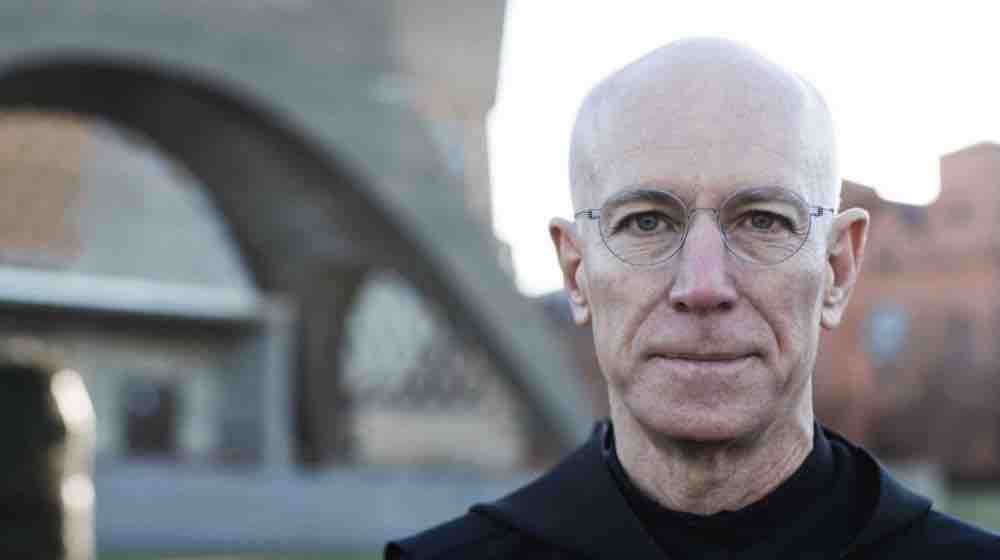 The National Endowment for the Humanities (NEH) has named Fr. Columba Stewart, OSB, Executive Director of the Hill Museum & Manuscript Library (HMML) at Saint John's University, Collegeville, Minnesota, as the NEH 2019 Jefferson Lecturer in the Humanities.
Established by the NEH in 1972, the lectureship is the highest honor bestowed by the federal government for contributions to the humanities. NEH awards this honor annually to an individual whose career exemplifies the utmost level of achievement in American intellectual and cultural life. This is the first time the award has been given to a Minnesotan, a member of the clergy, or a Benedictine monk. Previous Jefferson Lecturers include John Hope Franklin, Toni Morrison, David McCullough, Donald Kagan, Henry Louis Gates, Jr., and Ken Burns.
The lecture will take place at 7:30 p.m. Monday, October 7, at the Warner Theatre in Washington, D.C. The title of the lecture is "Cultural Heritage Present and Future: A Benedictine Monk's Long View." The signature event for the NEH, the lecture annually attracts an in-person audience of more than 1,000, often including members of Congress, national cultural and educational leaders, and the public. Tickets to the lecture are free of charge and distributed on a first-come, first-served basis. Tickets will be available starting on September 4, at www.neh.gov or (202) 606-8340. The event will be livestreamed and archived by the NEH.
Fr. Columba, a native of Houston, Texas, and a graduate of Harvard, Yale, and Oxford universities, is Professor of Theology at Saint John's University School of Theology and Seminary. He has published and lectured extensively in his research field of early Christian monasticism. In 2009-10, he was the recipient of a year-long research fellowship from the NEH and a residential fellowship in Byzantine Studies at the Dumbarton Oaks Research Library in Washington, D.C. In 2016-17, he was awarded both a residency at the Institute for Advanced Study at Princeton and a Guggenheim Fellowship for work on his upcoming book, "Between Earth and Heaven: Interpreting the Origins of Christian Asceticism and Monasticism." He is also a Phi Beta Kappa Visiting Scholar for 2019-20, speaking about the work of HMML and his own research at colleges and universities across the United States.
Since becoming HMML's Executive Director in 2003, Fr. Columba has traveled throughout the Middle East, Africa, Eastern Europe, the Caucasus, and South Asia, cultivating relationships with communities possessing historic manuscript collections from the early medieval to modern periods. Under his leadership, HMML has digitized over 150,000 manuscripts in many of the world's most dangerous and inaccessible places, including northern Iraq, Syria, and the libraries of Timbuktu in Mali, covering a range of religious and cultural traditions. These texts and records are made available online through the Virtual HMML platform (vHMML.org).
"We have always known that the preservation and dissemination of manuscripts that HMML does are of worldwide significance and that Fr. Columba is a star"

- Lyndel King, Chair of HMML's Board of Overseers
"A 'Monument Man' of our time, Father Columba Stewart has dauntlessly rescued centuries' worth of irreplaceable cultural heritage under threat from around the world," said NEH Chairman Jon Parrish Peede. "In doing so, he and his colleagues have helped preserve the records of the religion, art, literature, culture, and knowledge of distant eras of human history so that we may celebrate and learn from those that came before us."
Under Fr. Columba's leadership, HMML was awarded the 2011 National Medal of Honor from the Institute of Museum and Library Services (IMLS)—the highest award a library can receive in the United States— and has been supported by the NEH, the IMLS, the Andrew W. Mellon Foundation, the Henry Luce Foundation, the Whiting Foundation, and major multi-year grants from the Arcadia Fund.
"We are all blessed and proud to have Fr. Columba as an integral part of the Saint John's community – as a member of the monastery, on faculty in the School of Theology and Seminary, and as Executive Director of HMML," commented Michael Hemesath, President of Saint John's University. "His work in early Christian monasticism has made him a recognized expert in this field. Father Columba's international connections and cultural wisdom, along with his vision and leadership, have help preserve the priceless heritage of countless peoples around the world and transformed HMML from a repository of microfilm and digital images, into a vibrant, global manuscript research library and center."
"We have always known that the preservation and dissemination of manuscripts that HMML does are of worldwide significance and that Fr. Columba is a star," said Lyndel King, Chair of HMML's Board of Overseers. "We are thrilled that the NEH is recognizing this, as well, and is giving him a national stage on which to present his story and the story of humanity that is revealed by HMML's work."
A professed Benedictine monk of Saint John's Abbey since 1981, Fr. Columba has become a recognized authority in the monastic and ecumenical worlds, having been appointed to the International Joint Commission for Theological Dialogue between the Catholic Church and the Oriental Orthodox Churches in 2009. Since 2018, he has been a resident scholar at the Collegeville Institute for Ecumenical and Cultural Research.
Established in 1965, HMML is a global cultural organization whose mission is to preserve and share the world's manuscript heritage. It has formed partnerships with over 580 libraries and archives worldwide. HMML has three areas of focus: digital preservation of rare and endangered manuscripts; cataloging and sharing the manuscripts online; and fostering research and education about the cultures that produced them. HMML curates exhibitions and hosts scholars, classes and workshops throughout the year and is the home of an internationally known handwritten and illuminated Bible in modern English, The Saint John's Bible. HMML's work is inspired by a 1500-year Benedictine tradition of cultural preservation.
Saint John's University is a Catholic liberal arts college for men with a graduate school of theology for women and men located in Collegeville.
ABOUT THE AUTHOR: Joe Rogers was director of external relations at HMML from 2019 to 2022.