Advanced Imaging Data For HMML Palimpsest Project Hosted On Openn
June 4, 2020
Advanced Imaging Data for HMML Palimpsest Project Hosted on OPenn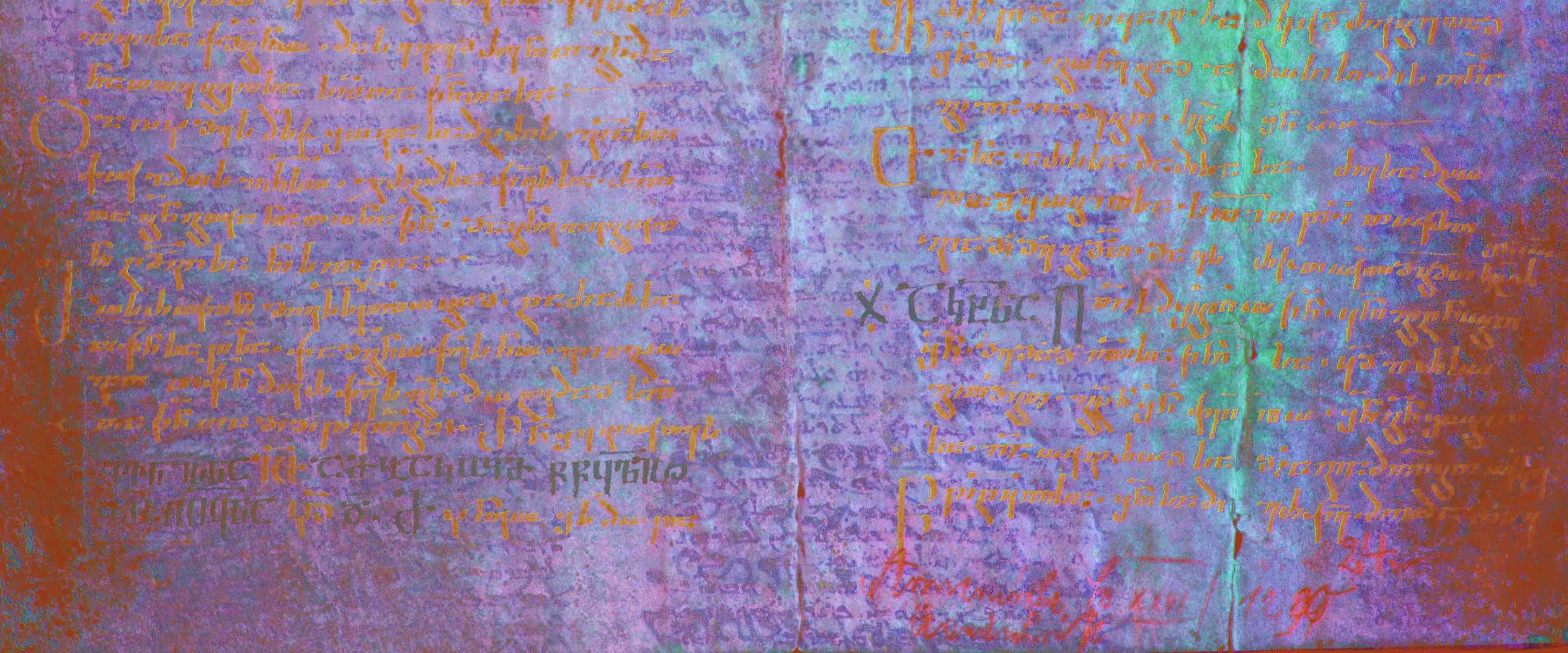 The HMML palimpsest (SJU Ms Frag 32) is a single parchment leaf (15.6 x 12.8 cm when folded) from a 10th-c. Georgian liturgical manuscript, with two layers of underwriting in Syriac which date to roughly the 6th and the 8th centuries, quite early for surviving Syriac texts. A form of medieval recycling, palimpsests were made by scraping or scrubbing off the layer of writing on the parchment surface so the sheet could be reused. Advanced imaging using multispectral imaging (MSI) and x-ray fluorescence (XRF) can reveal these hidden texts embedded in the surface. These advanced imaging techniques produce large amounts of image data which must be processed, selected, and analyzed. Open access hosting on OPenn, with free download of images and data, will allow HMML's curators, catalogers, and other scholars to decipher these undertexts and better understand the early production and use of books by religious communities in the ancient Near East. Natural light images and four processed images are also available for viewing on HMML's digital library, vHMML.org.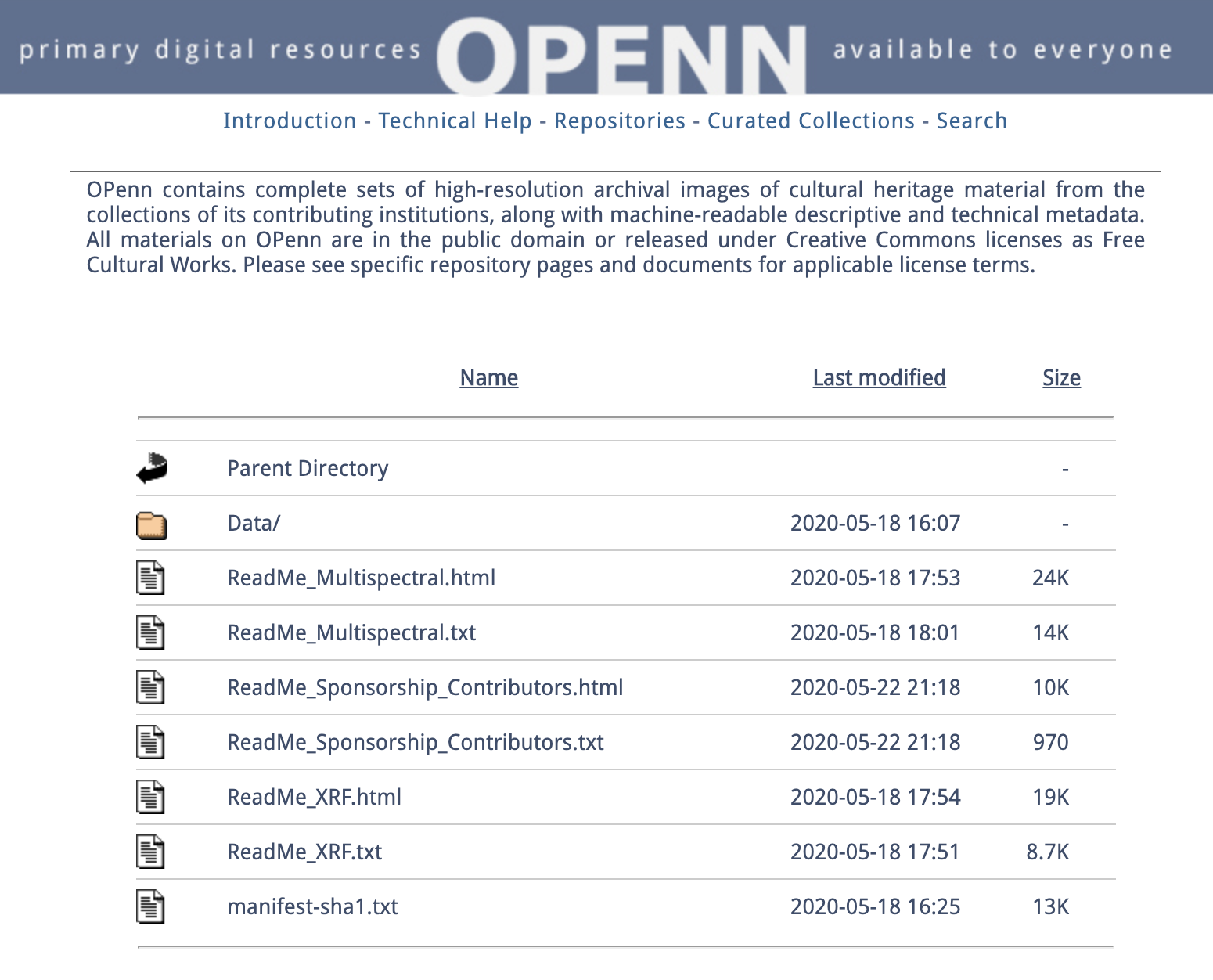 At SIMS, the HMML palimpsest (SJU Ms Frag 32), joins the Archimedes and Syriac Galen palimpsests on the OPenn site, and brings together data collected across a year and a half of wide-ranging advanced imaging experiments. The international team of experts included Mike Toth of R.B. Toth Associates and colleagues (who led the MSI and XRF imaging) and a team at Stanford's SLAC lab where the palimpsest underwent x-ray fluorescence imaging in January 2020. OPenn's unique repository contains HMML palimpsest processed images, as well as full data sets and high-resolution manuscript images from almost 50 repositories, including the University of Pennsylvania Libraries, British Library, Walters Art Gallery (Baltimore), and Library of Congress.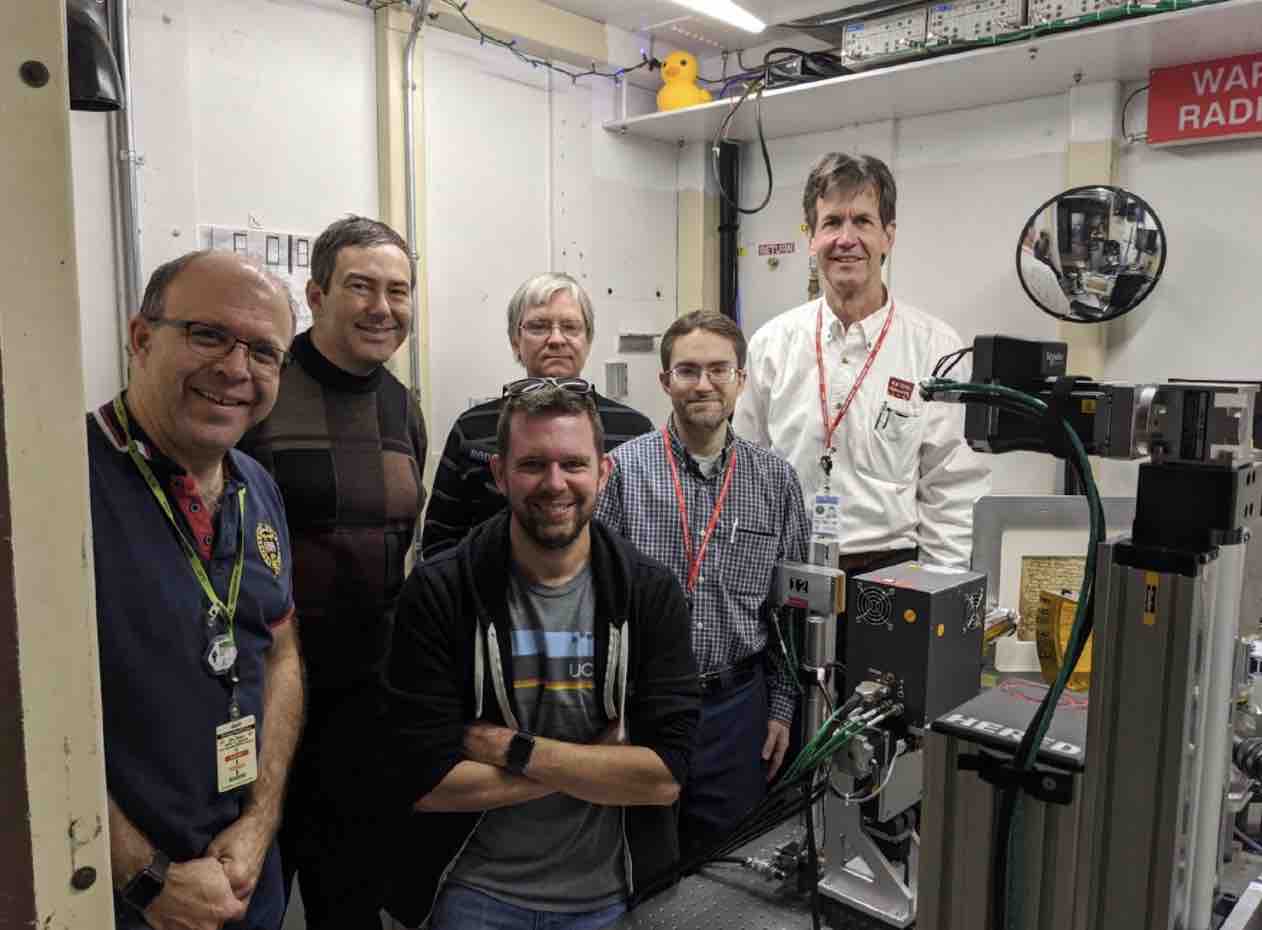 The HMML fragment comes from a larger manuscript (Sinai Geogian 49) that was in circulation in early monastic communities in Mesopotamia and Egypt and will offer a rich array of information about the production and use of books by religious communities in the premodern Near East. As Dr. David Calabro, HMML's Curator of Eastern Christian and Islamic Manuscripts, notes:
"I'm excited about the possibility that the later (6th-8th century) undertext could be a rare copy of a lesser-known work or even a previously unknown work. There is also hope that we will be able to identify the earlier undertext. We are dealing with a period from which a very limited number of Syriac manuscripts survives, so whatever we are able to discover, it should add significantly to our knowledge of Syriac manuscript culture."

- David Calabro
HMML is pleased to move forward with this exciting digital humanities initiative and partner with SIMS to offer this advanced imaging data to scholars and the public. Information on the HMML Palimpsest Project – including the history of the manuscript and its scribes, scientific imaging processes, publications, research activities, and collaborative scholarship – will be available on HMML.org later in 2020.
Project Acknowledgements:
The range of imaging and the hosting of all this data, even for a single bifolio, takes the support of a broad team and institutions. In addition to the people cited above, this includes Bill Christens-Barry of Equipoise Imaging LLC; Melissa Moreton, David Calabro, Wayne Torborg, Tim Ternes, and others at HMML; Uwe Bergmann, Nick Edwards, Sam Webb, Beam Operators and many others at SLAC SSRL; the team at SIMS and the Kislak Center in the University of Pennsylvania Libraries including Lynn Ransom, Doug Emery, Jessie Dummer; Dr. Cerys Jones recent PhD at University College London; Kristen St. John, conservators and others in the Stanford University Libraries Preservation Department; SSRL at SLAC supported by the US Department of Energy, Office of Science, Office of Basic Energy Sciences, under Contract No. DE-AC02-76SF00515.
For more information on:
Multispectral imaging and the HMML palimpsest fragment, see: https://hmml.org/stories/seeing-invisible-multispectral-imaging-ancient-medieval-manuscripts/
Imaging of the HMML palimpsest at SLAC: https://hmml.org/stories/ancient-writing-revealed-hmml-palimpsest-imaging-stanfords-slac-lab/
Advanced imaging and hosting on OPenn: https://schoenberginstitute.org/2020/06/03/sims-hosts-advanced-imaging-data-for-early-palimpsest-from-the-hill-museum-manuscript-library/
ABOUT THE AUTHOR: Dr. Melissa Moreton was assistant director for strategic initiatives at HMML from 2018 to 2020.