New Preservation Projects — HMML Looks To The Future
May 22, 2020
New Preservation Projects — HMML Looks to the Future
HMML's cultural, religious, and geographic focus has expanded considerably since it began its work in the 1960s, photographing Christian manuscript collections in Europe. That expansion continues to this day, and in spite of the current challenges presented by the global pandemic, HMML continues to seek new partners to help preserve the world's handwritten heritage. Preservation initiatives in Gaza, Pakistan, Libya, and Nepal (just to name a few) are examples of these new frontiers, which engage HMML with new Islamic, Buddhist, and Hindu communities around the world.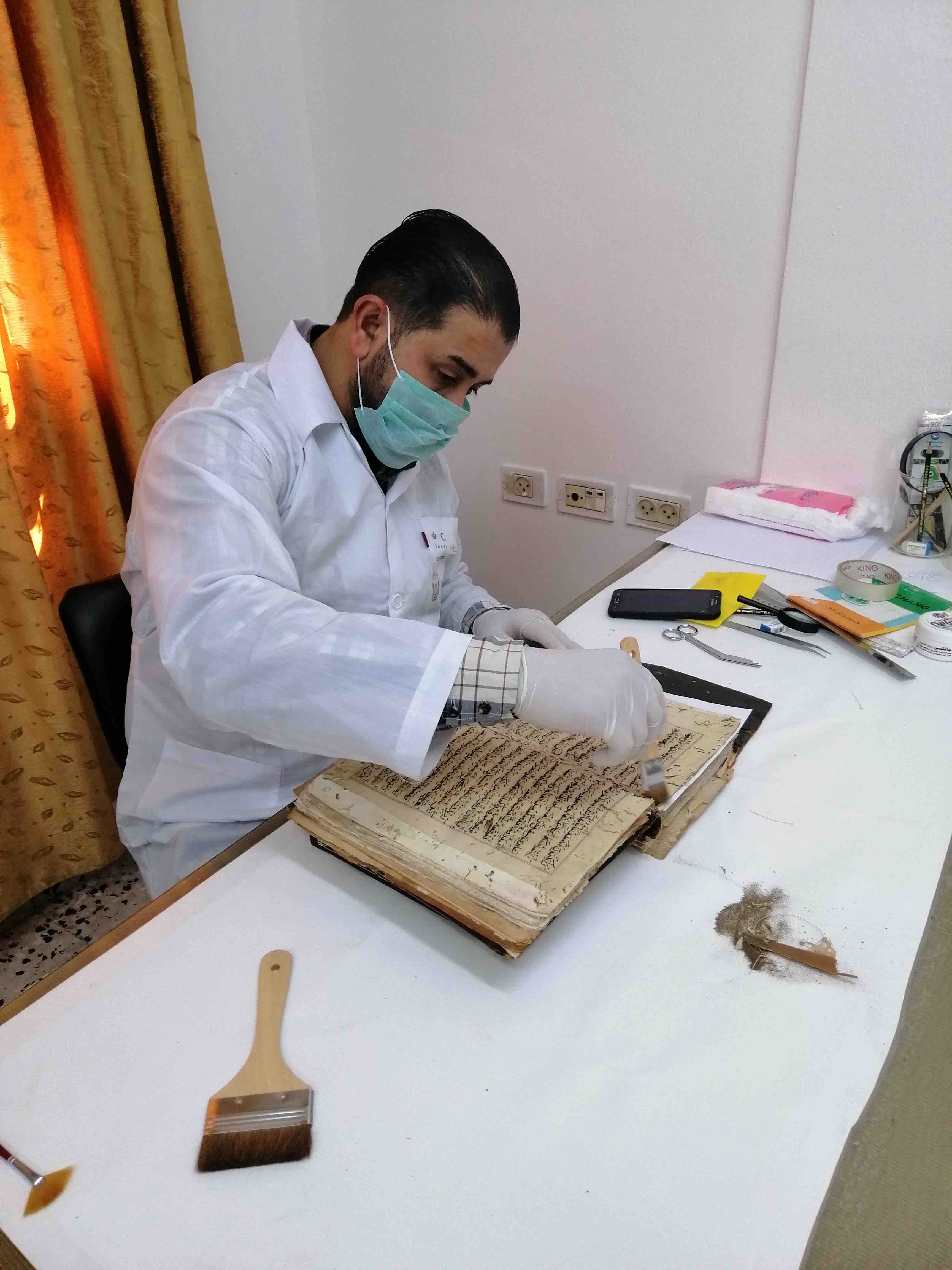 One recent digitization project now underway is at the 14th-c. Great Omari Mosque, in Gaza City. The project is funded by the Endangered Archives Programme at the British Library (EAP) and will digitize and make accessible approximately 250 Ottoman-era manuscripts. Another Islamic manuscript collection is also launching in the historic city of Ghadames, in partnership with the American Schools of Oriental Research (ASOR).
HMML's work in South Asia also continues to grow, with a new project in Karachi at the Anjuman-e-Taraqqi-ye Urdu Pakistan. HMML's Director of Field Operations, Walid Mourad, recently led a training session for local technicians, who will digitize a collection of Urdu and Persian manuscripts. The collection was divided at the time of India's partition in 1947, with half the collection remaining in Delhi and the other half sent to Pakistan. In Nepal, HMML is partnering with the Centre for the Study of Manuscript Cultures (University of Hamburg) on a project with the Asha Archives, a community-run non-profit in Kathmandu, to digitize almost 9,000 Hindu and Buddhist palm leaf and paper manuscripts dating to as early as the 15th century.
HMML will host these collections in the vHMML Reading Room, its digital library. The projects have tremendous cultural heritage value to their communities, and great potential for deepening the understanding of the cultural, intellectual, and religious impact of historic communities across national boundaries.
To learn more about the HMML's most recent preservation efforts, be sure to check out the summer 2020 issue of its magazine, Illuminations, coming in June. If you don't find it in your mailbox, you can view it online along with the Malta Study Center's Melitensia.