Festschrift For Getatchew Haile
May 1, 2017
Festschrift for Getatchew Haile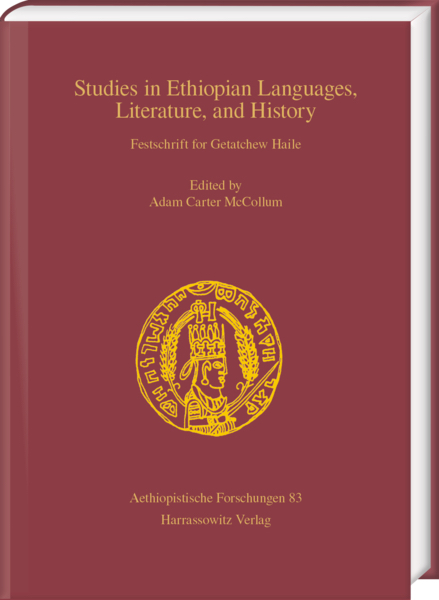 In recognition, appreciation, and celebration of the career and work of Dr. Getatchew Haile, FBA, a festschrift was published by Harrassowitz Verlag in April of this year. The volume came about through the efforts of Adam Carter McCollum, former cataloger of manuscripts at HMML, who served as its editor. The festschrift—a collection of writings published in honor of a scholar—contains 26 articles by scholars around the world as well as a bibliography of Getatchew Haile's scholarly writings.
The festschrift is available for purchase from the publisher, and the opening pages, including a biography of Getatchew Haile's remarkable life, can be read for free online.
Dr. Getatchew Haile is Regents Professor Emeritus of Medieval Studies at Saint John's University and Curator Emeritus of the Ethiopia Study Center at HMML. He was elected a corresponding fellow of the British Academy (1987), is a recipient of a MacArthur fellowship (1988), and is a recipient of the Edward Ullendorff Medal (2013). Getatchew's work with the Ethiopian Manuscript Microfilm Library (EMML) began in 1973 while he was teaching at Haile Sellassie I University in Addis Ababa, Ethiopia. In 1976 Getatchew joined the staff of HMML, continuing his work on EMML as both a cataloger and curator of the collection. His vast contributions to the field of Ethiopic studies are invaluable.