HMML Presents Third Program In "to Listen" Series On May 20, 2021
April 21, 2021
HMML Presents Third Program in "To Listen" Series on May 20, 2021
Update: This program aired on January 21, 2021 and was recorded. Please view it on HMML's YouTube channel.
---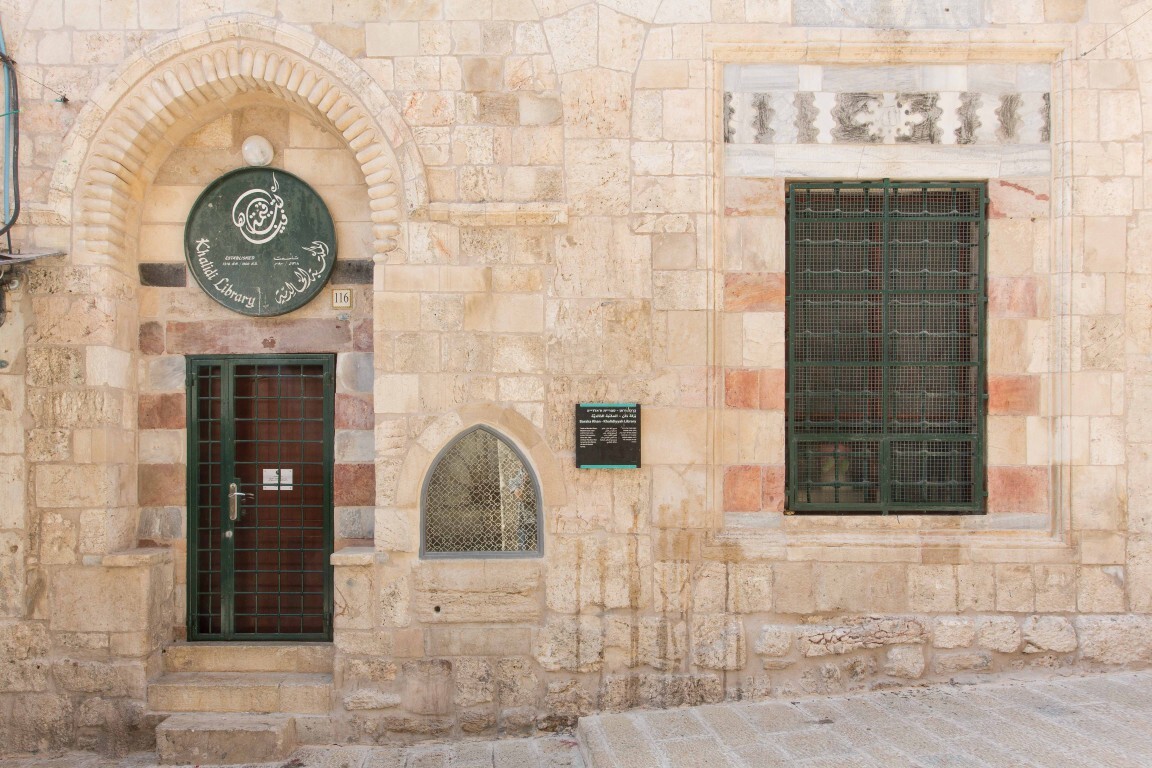 Inspired by the need to promote active listening in the pursuit of understanding and connection, HMML developed a program series featuring cultural preservation partners and leaders from around the world, interviewed by Father Columba Stewart, HMML's executive director. HMML presents three programs for the 2021 series, which we are calling To Listen: A Global Journey.
The third program in the series will be broadcast on May 20, 2021, at 7:00 p.m. (CT) and will feature Raja Khalidi from the Khalidi Library in Jerusalem, a HMML preservation partner since 2014. He is joined by Dr. Khader Salameh, the librarian of the Khalidi Library.
Mr. Khalidi was trained as a development economist, first at Oxford University and then at the University of London (SOAS). He worked with the United Nations Conference on Trade and Development (UNCTAD) from 1985 to 2013 and as senior economist he served as coordinator of its Programme of Assistance to the Palestinian people, head of its Debt and Development Finance Branch and chief of the Office of the Director or the Division of Globalization and Development Strategies. Currently, he works as a Palestinian development economist. Mr. Khalidi spent most of his life in the diaspora, but returned to Jerusalem in recent years to join the family's efforts to protect and preserve the library which bears their name.
The library of the Khalidi family, among the most prominent and oldest Palestinian families of Jerusalem, was established in 1900 as part of the family trust (waqf dhurrī). It opened to the public with the goal of encouraging education and reviving interest in the classics of Islamic learning as well as modern subjects. The Khalidi Library has survived many periods of closure due to the various upheavals of the region's recent history, as well as threats to its Mameluke-era premises, especially since the Israeli occupation of East Jerusalem in 1967.
"In my travels for HMML, I meet extraordinary people and learn from them about their culture and present experience. I want to share that experience with our HMML friends. There are also questions I never get the chance to ask because we're focused on the project or I haven't yet had a chance to process what I've learned. This series gives me the opportunity to introduce these extraordinary people and their stories with a wider audience, as well as to ask questions I never had the chance to ask before,"

- Fr. Columba
If we are to build a better and brighter future, it is essential for all of us to listen to the voices of the past and present. Join HMML in making this happen now.
For further information about this program and to register for this free event, click here.
ABOUT THE AUTHOR: Joe Rogers was director of external relations at HMML from 2019 to 2022.