Hill Museum & Manuscript Library (hmml) Receives $5 Million Grant From Arcadia
August 3, 2021
Hill Museum & Manuscript Library (HMML) Receives $5 Million Grant From Arcadia
COLLEGEVILLE, MINN., AUGUST 3, 2021—Arcadia, a charitable fund of Lisbet Rausing and Peter Baldwin, has awarded a $5 million grant to the Hill Museum & Manuscript Library (HMML) at Saint John's University. This is Arcadia's third grant to HMML and the single-largest gift to HMML in its 56-year history.
This five-year grant focuses on digitization, archiving and cataloging of endangered manuscript collections outside of Europe. These digitized materials will be freely available to worldwide users through HMML's online Reading Room. This latest grant includes "future-proofing" the digital images by establishing a fund for perpetual archiving of each terabyte of data created in the project.
The new grant ensures that HMML will be able to respond quickly to urgent needs throughout the world for the preservation of endangered handwritten culture, complementing support from generous individuals and foundations for the many facets of HMML's work digitally preserving manuscripts.
Father Columba Stewart, OSB, HMML's executive director, said, "We are deeply grateful for this remarkable and transformative grant from Arcadia, an organization that shares our commitment to preserving culture and providing open and free access. We are in a race against time to save threatened manuscripts around the world, and thanks to Arcadia we will have resources at the ready to meet this daunting challenge."
While HMML began its mission with projects photographing primarily Latin manuscripts in Western Europe, in the past two decades its scope has expanded, now crossing multiple cultural, religious, and linguistic boundaries. HMML is currently working with preservation partners in Africa, Asia, Europe, and the Middle East.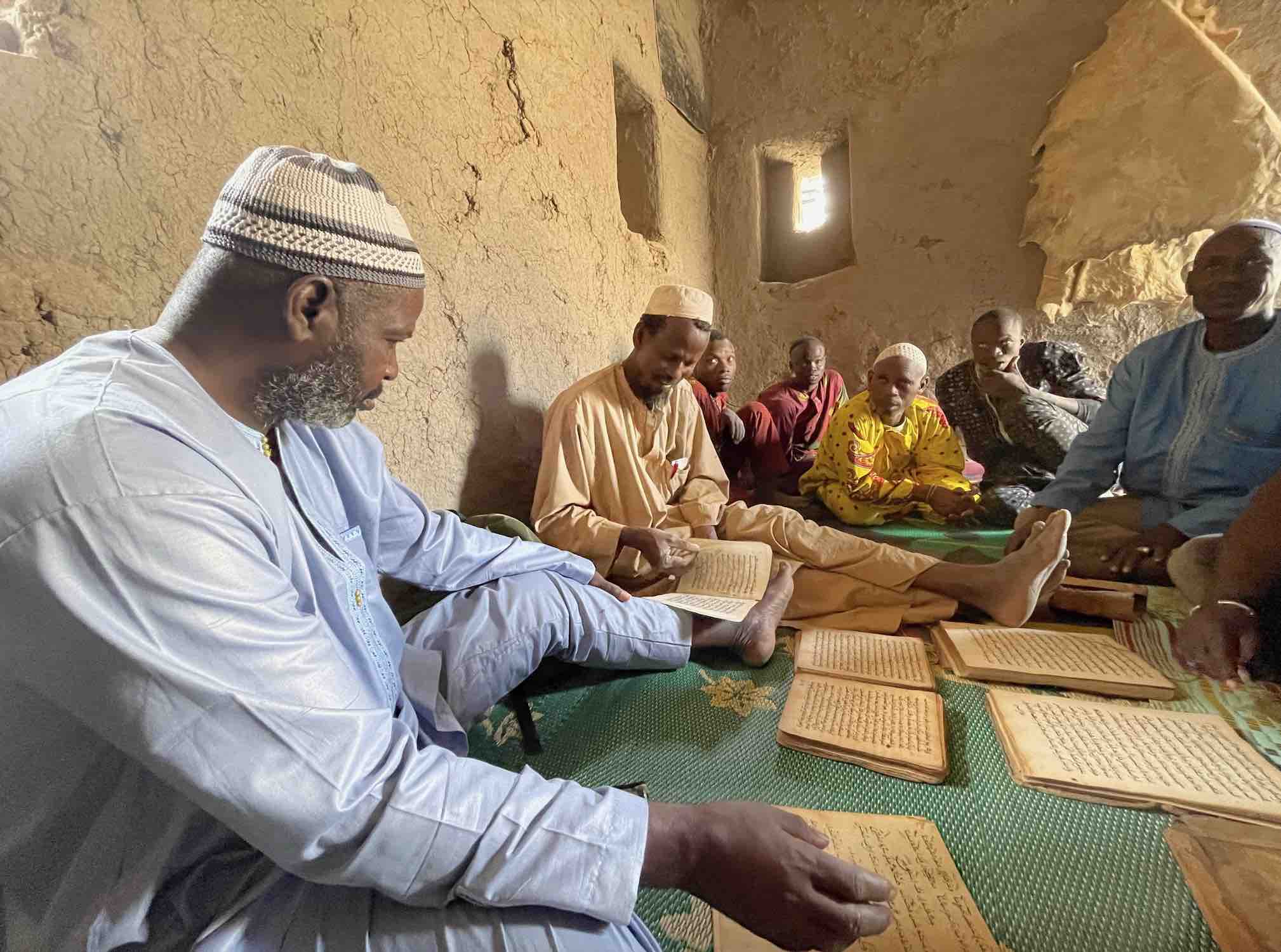 In announcing this grant, Lisbet Rausing and Peter Baldwin, co-founders of Arcadia, said, "We are delighted to continue to support the Hill Museum & Manuscript Library's digitization work. Since our first grant to HMML, ten years ago, we have seen it grow to become an unparalleled digital repository of manuscripts, containing some of humanity's most revered texts. The vision, dedication and innovation of Father Columba and his team ensure that these treasures of knowledge are safe and freely available, to explore and inspire, for generations to come."
About Arcadia
Arcadia is a charitable fund of Lisbet Rausing and Peter Baldwin. It supports charities and scholarly institutions that preserve cultural heritage and the environment. Arcadia also supports projects that promote open access, and all of its awards are granted on the condition that any materials produced are made available for free online. Since 2002, Arcadia has awarded more than $777 million to projects around the world.
About HMML
Established in 1965, HMML is a global cultural organization whose mission is to preserve and share the world's manuscript heritage. It has formed partnerships with over 600 libraries and archives worldwide. HMML has three areas of focus: digital preservation of rare and endangered manuscripts; cataloging and sharing the manuscripts online; and fostering research and education about the cultures that produced them. For more information visit www.hmml.org.
#
Media Contact
Joe Rogers
Director of External Relations
ABOUT THE AUTHOR: Joe Rogers was director of external relations at HMML from 2019 to 2022.