HMML Receives International Succeed Award
April 23, 2014
HMML Receives International SUCCEED Award
The Hill Museum & Manuscript Library (HMML) of Saint John's University was named one of two winners of an annual award for organizations that utilize the latest technology and best practices for digital preservation of historical texts and documents by the Support Action Center of Competence in Digitization (SUCCEED).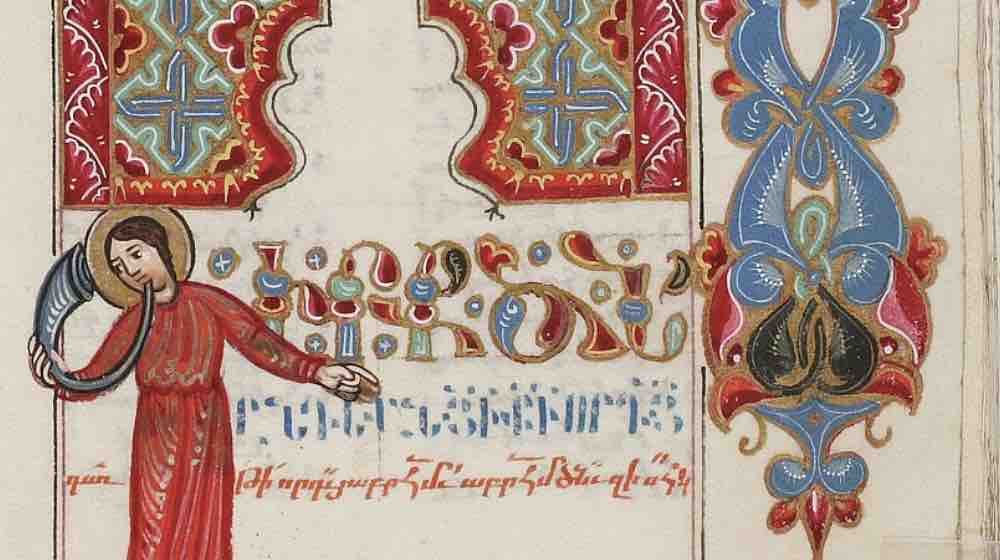 HMML will receive the award at SUCCEED'S annual international conference May 20 in Madrid along with the Centre d'Études Supérieurs de la Renaissance at the Université François-Rabelais in Tours, France. The two winning libraries were selected from 19 international organizations nominated for the award.
The ceremony will be chaired by Nobel-Prize winning author Mario Vargas Llosa, the President of the Fundación Biblioteca Virtual Miguel de Cervantes, and representatives of the European Commission and leading organizations in the field of digital preservation.
"We are honored to be recognized by SUCCEED for our innovative and cost-effective approach to digitizing many of the world's oldest manuscripts and archives," said the Rev. Columba Stewart, OSB, executive director of HMML. "Our mission developed from a desire to build relationships with cultural institutions outside the United States so that they could share their manuscript resources with scholars worldwide. HMML has forged partnerships with libraries, universities and monasteries in Europe, the Middle East, India and Africa to bring the most traditional kind of information technology — handwritten books — to new audiences. Our latest project with the Timbuktu manuscripts in Mali continues this long-standing commitment."
Funded by the European Union and coordinated by the Universidad de Alicante, SUCCEED is an organization dedicated to pooling efforts by cultural institutions, partnerships between the public and private sectors and cross-border collaborations. Its goal is to improve the availability of digital tools and resources for large-scale text digitization projects. Since 1965, HMML has formed partnerships with over 480 libraries and archives to photograph more than 140,000 medieval, renaissance and early-modern manuscripts from Europe, Africa, the Middle East and India. One of the world's leading cultural preservation institutions, HMML's mission is to identify, digitally photograph, catalog and archive the contents of endangered manuscripts belonging to threatened communities, and to make these unique cultural resources available to users around the world.