New Curator Hired For HMML's Malta Study Center
April 23, 2014
New Curator Hired for HMML's Malta Study Center
Dr. Daniel Gullo has been named the Joseph S. Micallef Curator of the Malta Study Center, according to the Rev. Columba Stewart, OSB, executive director of the Hill Museum & Manuscript Library (HMML) at Saint John's University. Dr. Gullo will join the HMML staff on June 16, succeeding the founding curator, Dr. Theresa M. Vann.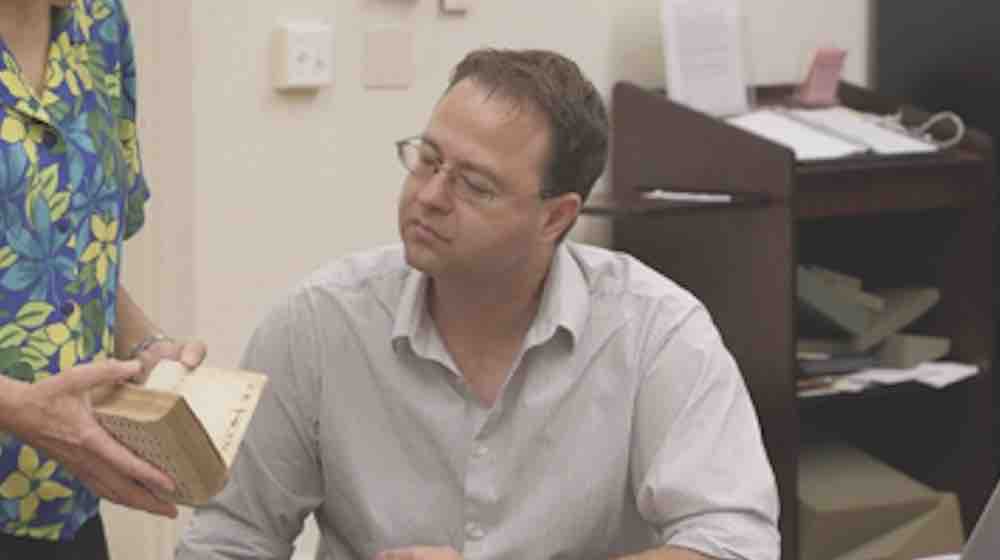 Dr. Gullo received his bachelor's degree from the University of Wisconsin-Madison; master's degrees from the University of Toronto (medieval studies) and Saint John's University (theology), and a doctorate in history from the University of Chicago. Most recently he has served as an assistant professor in the Department of History and Geography at Columbus State University in Georgia, where he has been co-director of the university's Medieval and Renaissance Studies Program since 2009.
In addition to his experience as a teacher, scholar and administrator, Gullo has considerable experience cataloging manuscript books and archival materials, and has worked extensively with early printed materials.
"Dr. Gullo's background in Mediterranean studies positions him to deepen the work of the Malta Study Center and its unique collections," notes Fr. Columba. "His expertise in cataloging, teaching, and the innovative use of technology will be invaluable as HMML continues to expand access to its manuscript collections through new digital platforms for research in the humanities. He joins the HMML staff as we launch vHMML, an online research environment for manuscript studies."
The Malta Study Center supports research about the history and antiquities of Malta, the Order of Saint John of Jerusalem (popularly known as the Knights of Malta), and the history and antiquities of Rhodes and the Crusades. The Center was established in 1973 in collaboration with the Honorary Consul General of Malta-St. Paul, Joseph S. Micallef, K.M. The center has been a leading force in archival preservation on the island of Malta, working with Maltese officials and scholars to make the historical riches of Malta's many archives better known throughout the world. The Center has also worked closely with the Order of Saint John to preserve the archives of the Order at the Grand Magistry in Rome and elsewhere.