Hmml's Malta Study Center Completes Digitization Of Malta Collection At The Catholic University Of America Rare Books And Special Collections
October 11, 2016
HMML'S Malta Study Center Completes Digitization of Malta Collection at the Catholic University of America Rare Books and Special Collections
HMML's Malta Study Center has completed the digitization of 90 manuscripts and rare Melitensia located at the Catholic University of America Rare Books and Special Collections in Washington, D.C. The Center and CUA signed an agreement to film the Malta collection in December, 2015. Digitization of the collection began on September 29, 2016, led by Dr. Daniel K. Gullo, Joseph S. Micallef Curator of the Malta Study Center, and Wayne Torborg, Director of Digital Collections at HMML with the help of Lenore Rouse, Curator of Rare Books and Special Collections at CUA.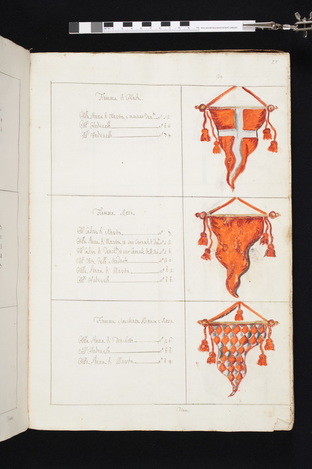 The Malta Collection at CUA consists of two major gifts devoted to the Order of Malta. The Foster Stearns gift, the older and larger of the two, was donated by Foster W. Stearns (1881-1956), a member of the United States House of Representatives, Privy Chamberlain of Sword and Cape to Pope Pius XI, Knight of Malta. Donated in 1955, the collection spans over 800 years of the Order's history, consisting of over 281 rare books and manuscripts. The collection is particularly strong in early printed editions, particularly with regard to the Great Siege of 1565, the Siege of Rhodes of 1522, and early modern histories of the Order of Malta, such as the 1581 general history of the Order written by Heinrich Pantaleon. The collection was originally cataloged by Oliver L. Kapsner, one of the founders of the Hill Museum & Manuscript Library.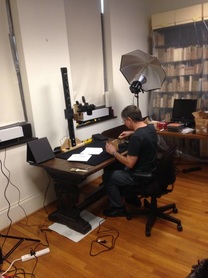 The second gift, the Carol Saliba collection, was donated by Carol Saliba's son, Dr. N. Alex Saliba, in 1999. Carol Saliba was a native of Malta and a Commander of the St. John Ambulance Brigade of Malta. An avid collector of Melitensia, his important collection of letters and documents details the history of the Order of Malta during the 18th and 19th centuries, including several important documents penned by Grand Master Tommasi. The collection details the Order's attempt to seize the island of Lampedusa, in addition to conversations with the King of Sweden to acquire the island of Gotland after the Order's expulsion from Malta by the French in 1798.
The Malta collection at CUA will be uploaded into HMML's new digital collection, vHMML Reading Room. Cataloging has begun, with an uploading of the images and data to be completed by December 2016.
ABOUT THE AUTHOR:
Dr. Daniel K. Gullo
is Joseph S. Micallef Director of the Malta Study Center at HMML.