May 5, 2019
vHMML Museum Goes Live
vHMML Museum, a new component of the vHMML digital platform, went live on May 1, 2019. Users can view prints, drawings, pottery, photographs, and slides from HMML's Western, Middle Eastern, African, and East Asian collections. Records are searchable by object type, name, title, century, language, and culture. The largest collection in vHMML Museum is Arca Artium, donated to Saint John's University in 1995 by the late Br. Frank Kacmarcik. An oblate of Saint John's Abbey, Kacmarcik spent decades traveling the world collecting books and art. With an emphasis on religious and monastic art, the collection contains over 6,000 prints, as well as three-dimensional objects. As a while, the collection has been described as a comprehensive exploration of the interplay between religious themes and artistic creativity.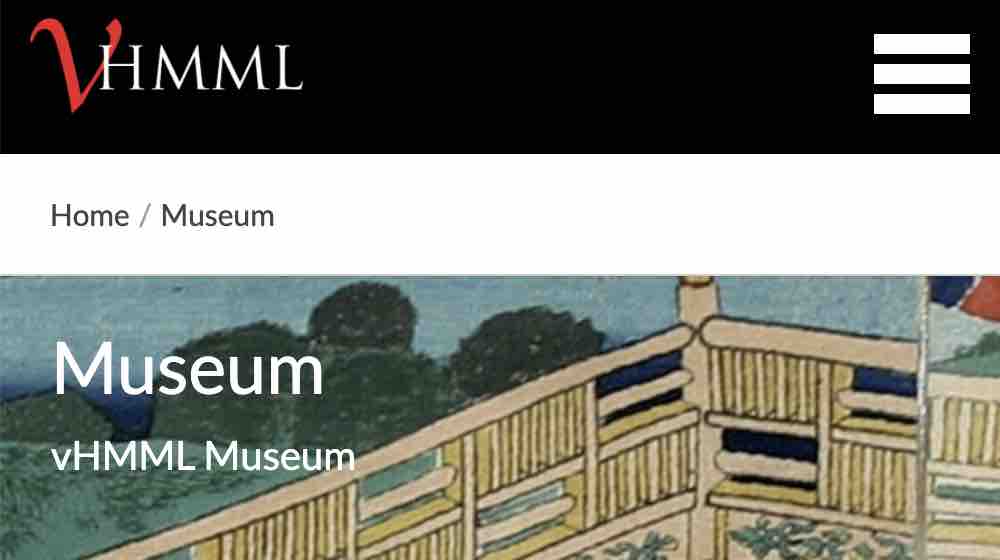 vHMML Museum also includes art from MUŻA – The National Museum of Fine Arts (Mużew Nazzjonali tal-Arti) in Valletta, Malta. With nearly 300 individual prints and drawings, the entire collection will eventually be available on vHMML Museum. MUŻA also contains a large cartographic collection of over 1,000 pre-1800 maps of Italy, Malta, the Mediterranean, and Europe, including nearly 100 manuscript maps. These maps help researchers understand the increasing complexity of navigation and commerce during the late medieval and early modern period. vHMML Museum features the Robert A. Hadley Slide Collection, with images of archaeological and architectural sites in the Middle East. Also included are Father Columba Stewart's personal photographs of historic sites throughout Egypt, Greece, and the Middle East. Earthenware objects from the Bronze Age can be found in the Alberic Culhane OSB Collection. Explore vHMML Museum's growing collection at: vhmml.org/museum
ABOUT THE AUTHOR: Joe Rogers was director of external relations at HMML from 2019 to 2022.