Jacques Hnizdovsky In Minnesota
December 1, 2022
Jacques Hnizdovsky in Minnesota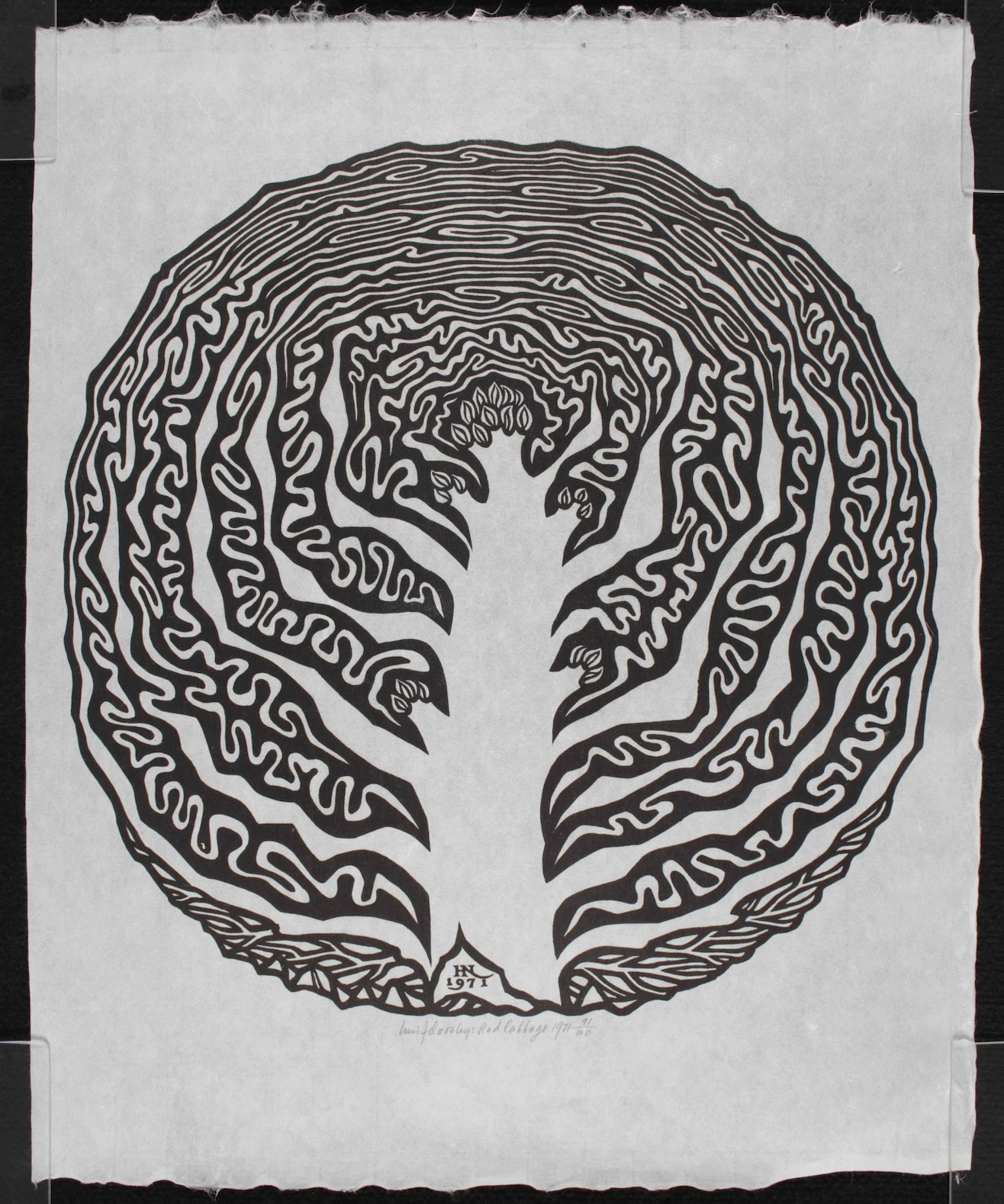 On September 4, 1950, a character piece appeared in the Minneapolis Star describing the artistic work of a recent emigrant to St. Paul, Minnesota, and the local Twin Cities' art scene. Jacques Hnizdovsky (known as Yakiv by the newspaper) had arrived in the city the year before as a displaced person, fleeing first Warsaw, Poland, and then Zagreb, Croatia, as the Star wrote, moving "westward before the invading Russians."
Hnizdovsky was Ukrainian himself, from Pylypcze in western Ukraine. Like other Ukrainian emigrants and refugees, he told the Star, he refrained from sending letters to his parents and siblings, still in Pylypcze. Letters from the United States would be censored at best. At worst they could cause problems for family back home.
In his first year in the United States, Hnizdovsky worked for St. Paul's Brown & Bigelow company (one of the largest calendar producers in the world) as a commercial artist. He also entered his work in local competitions, taking prizes at the Minneapolis Institute of Arts and the Minnesota State Fair.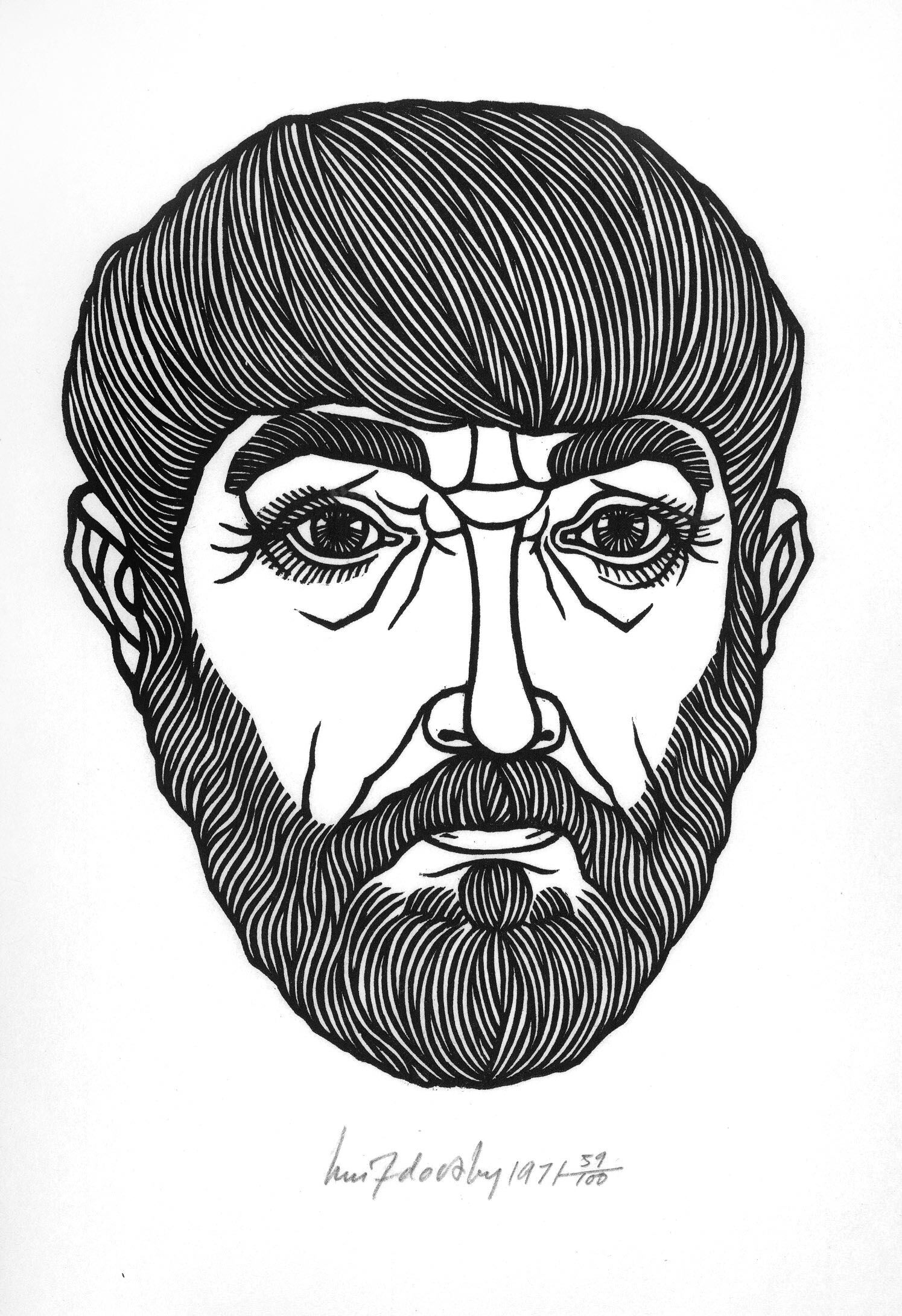 After a few years, Hnizdovsky left Minnesota for New York, a center for the American art scene and the city where he would spend most of his career. At first, he primarily exhibited paintings, under the name Yakiv Hnizdovsky. By the 1960s, Hnizdosky's long interest in woodcuts, inspired by Japanese woodblocks and Albrecht Dürer, had begun to dominate his oeuvre and his exhibitions. His name as given by the New York galleries also changed: Hnizdovsky now standardized his first name as Jacques, the French form of the Ukrainian Yakiv (Яків).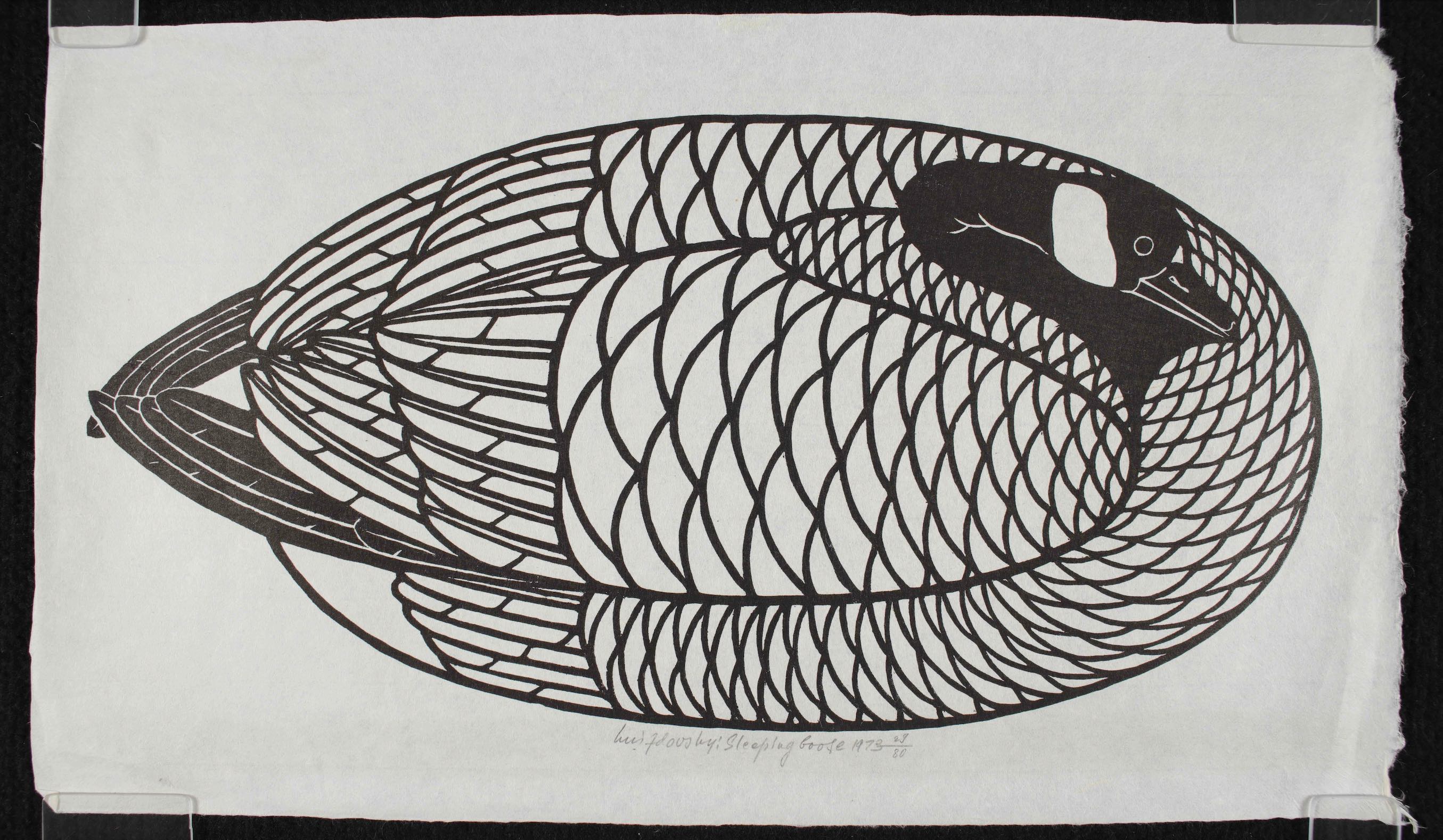 Hnizdovsky is best known for his woodcuts. Characterized by clean strong lines, his prints range from simple compositions, like Sleeping Goose (AAP5807), to dense arrangements of line and shape, like Winter Orchard (AAP5800).
His work is often characterized by a symmetrical approach, a technical touchstone that he achieved using a precise drawing technique rather than drafting aids. In works like Thistle (AAP5802) the eponymous flower radiates from a central node, a snowflake-like composition suggesting symmetry without being literally symmetrical. Like many of his works, which are often figurative, Thistle displays an almost semi-abstract approach, a flower seen as a dense form of white lines, floating on a black ground.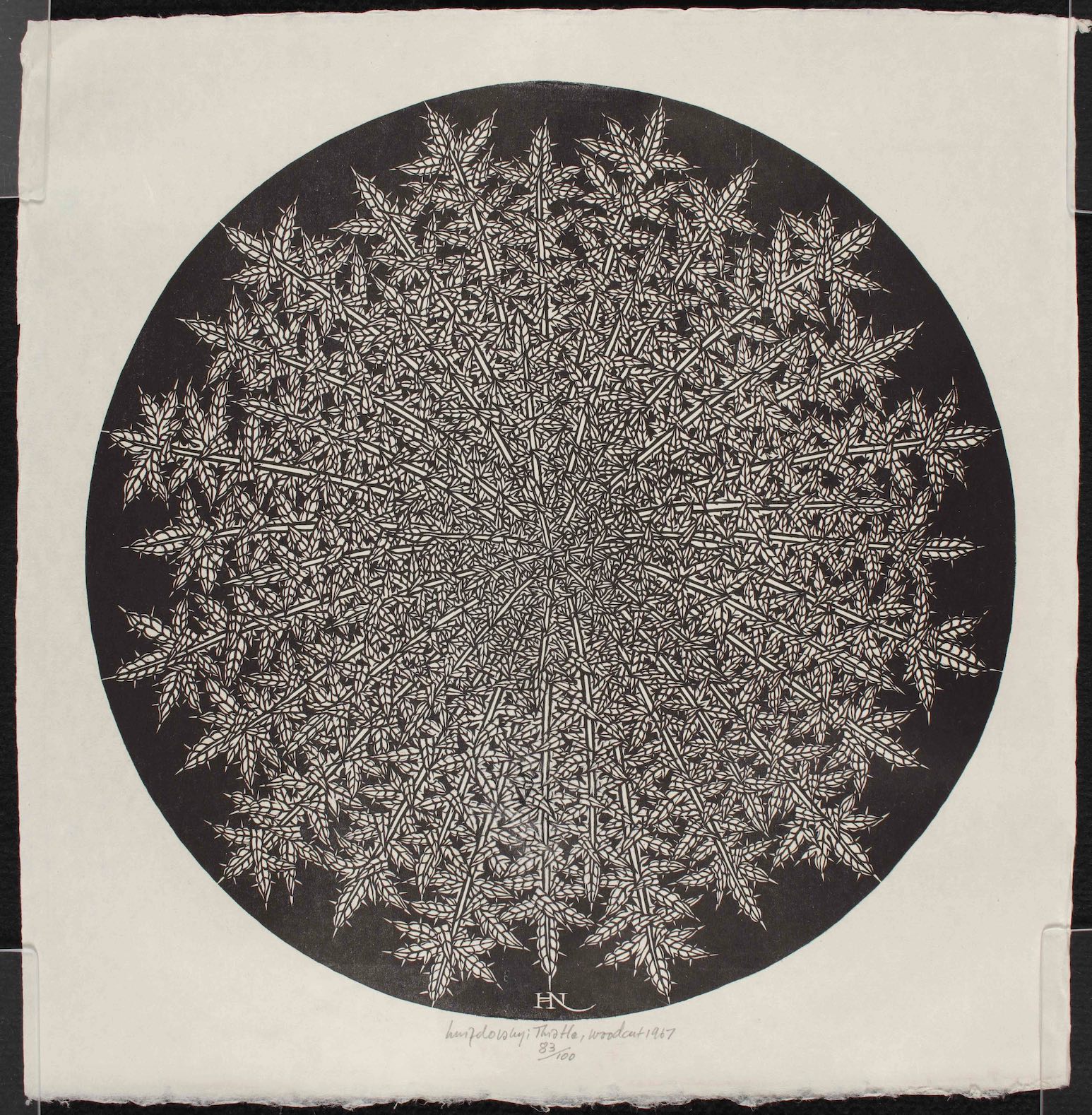 This interest in symmetry and simplicity, however, doesn't subtract from the charm and accessibility of Hnizdovsky's work. His Cow (AAP5809), while tight and stark in composition, clearly communicates the cow's friendly character.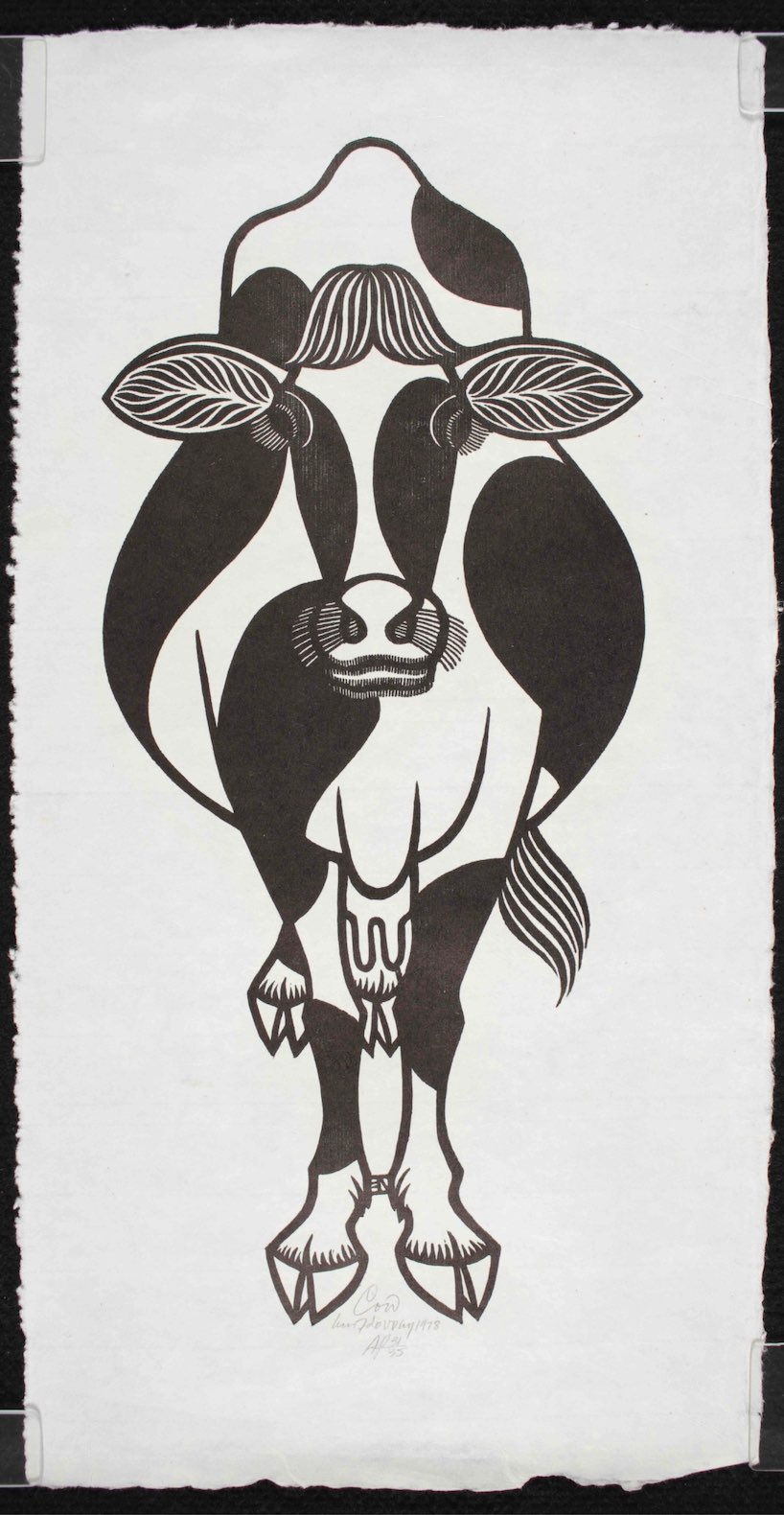 HMML is the caretaker of 28 Hnizdovsky works, along with an uncatalogued collection of his ex libri bookplates produced for a variety of clients. 7:45 AM (AAP5798), one of 16 Hnizdovsky woodcuts that recently entered HMML's collection as part of a gift from the Hnizdovsky Trust, is one of the artist's mildly satirical nude arrangements, depicting a line of nude figures utterly unconcerned by their nudity or conformity.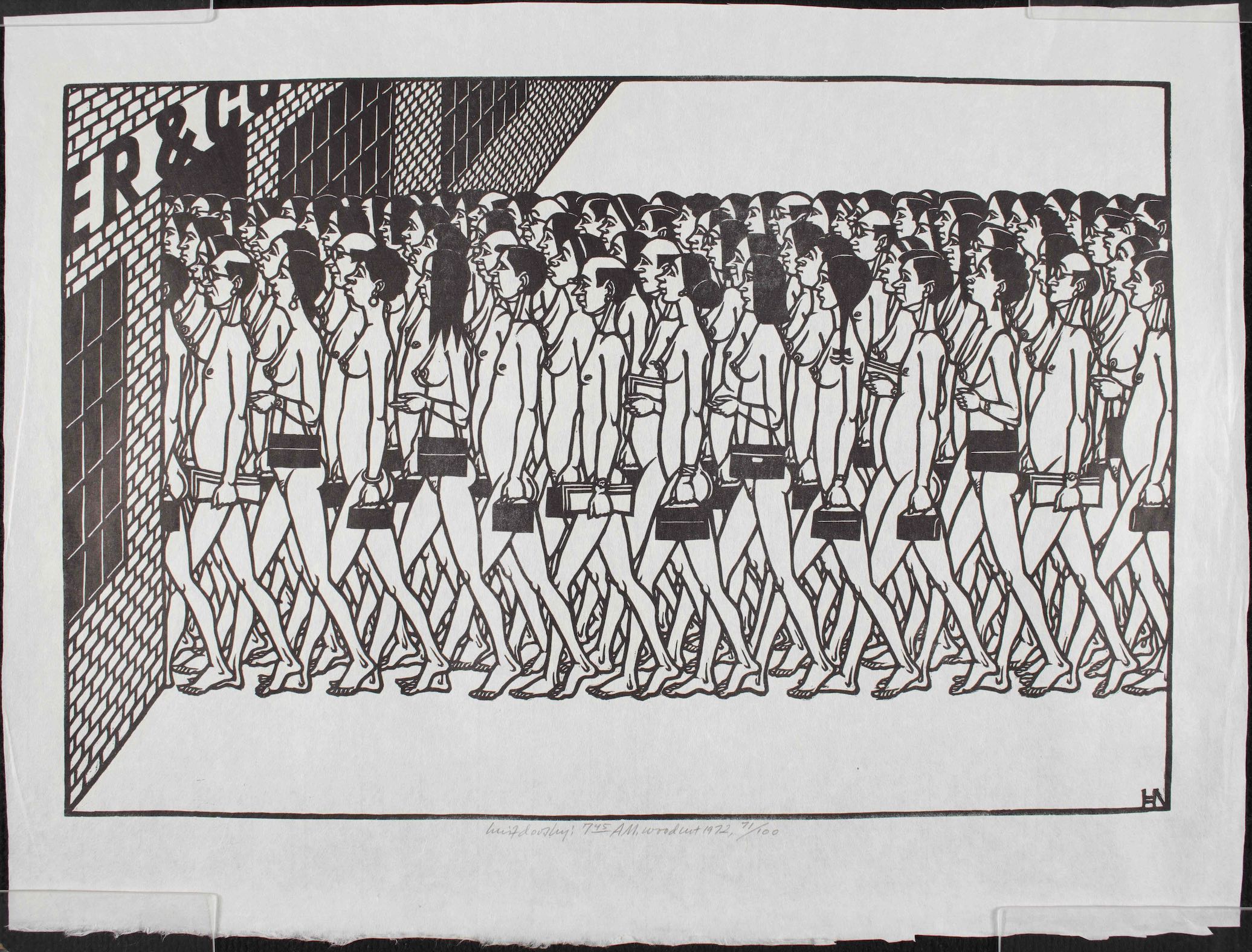 Hnizdovsky is much better known, however, for his depictions of flora and fauna. Ram and Ewes (AAP2582) is an example of what may be Hnizdovsky's most famous subject: sheep. They're in good company with the recent donations by the Hnizdovsky Trust, including the aforementioned Sleeping Goose, Winter Orchard, Thistle, and Cow, along with works like Red Cabbage (AAP5801), a brain-like depiction of the brassica, and the insect-like Fresh Corn (AAP5803). All of Hnizdovsky's works in the Art & Photographs collection can be viewed online; visit HMML Museum and search "Hnizdovsky."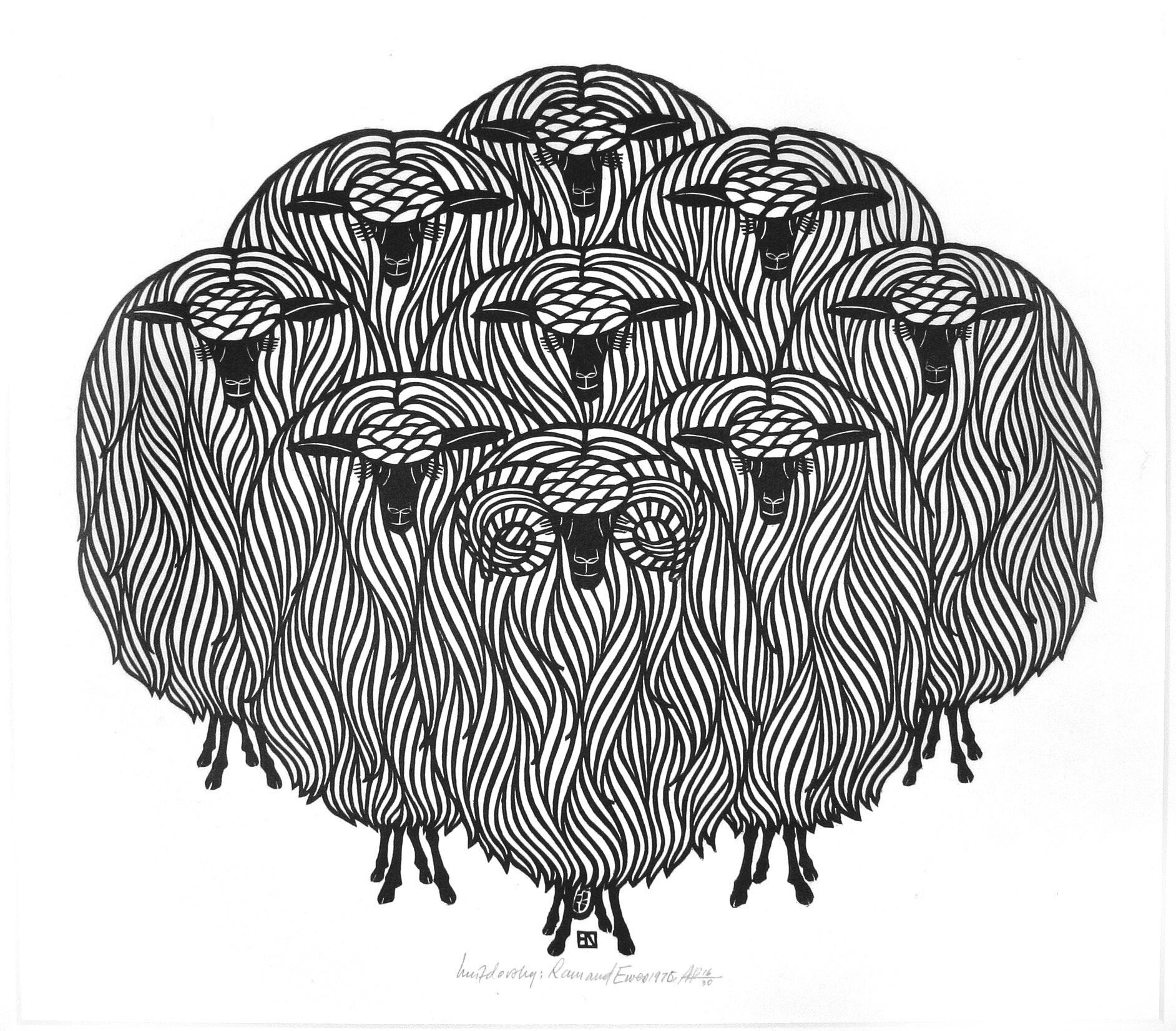 ABOUT THE AUTHOR:
Katherine Goertz
is curator/registrar of art collections at HMML.