Malta Parish Archives Project Completed
August 11, 2022
Malta Parish Archives Project Completed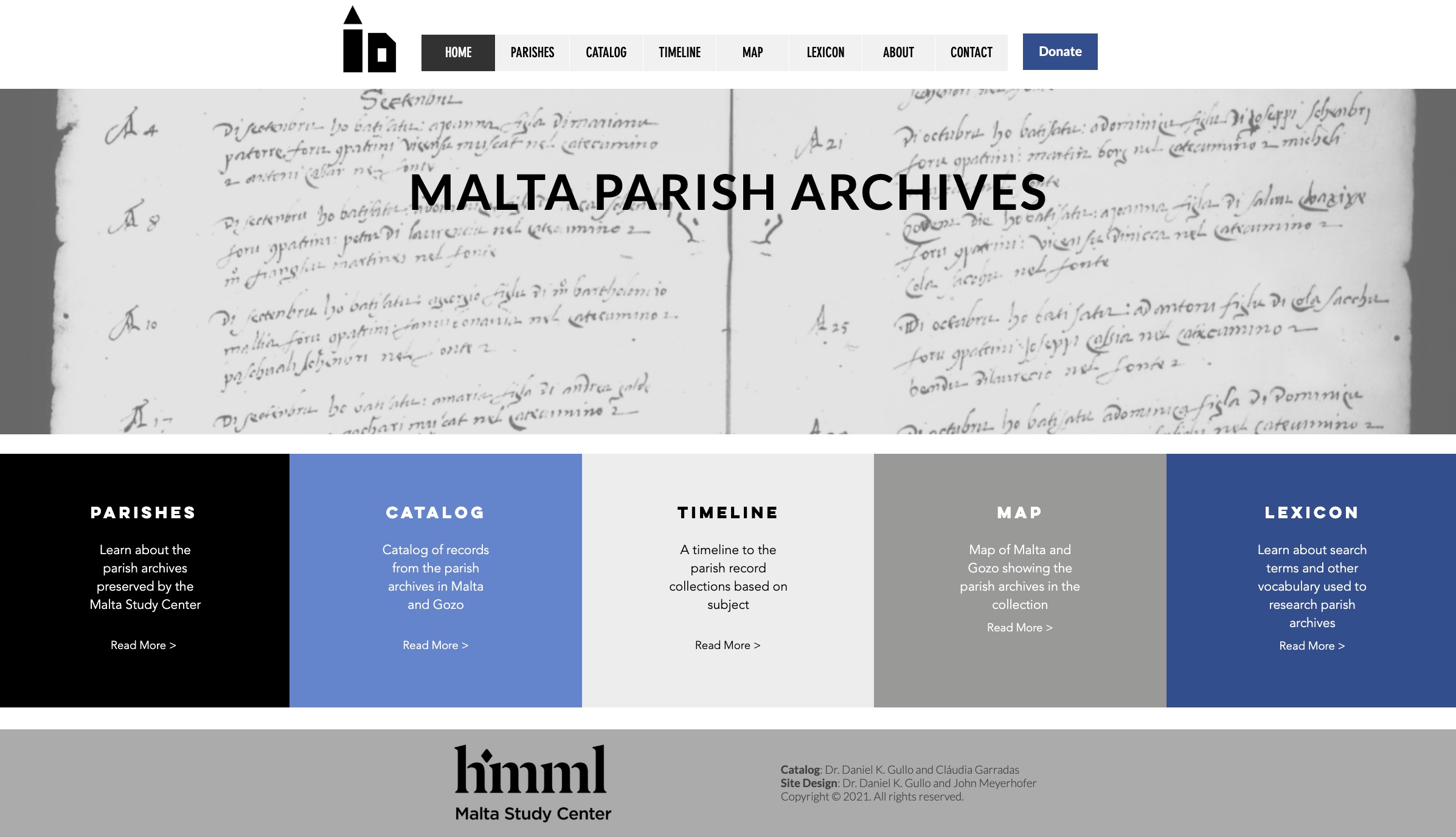 In 2016, HMML's Malta Study Center began the Malta Parish Archives Project to facilitate the study of genealogy and parish life in Malta.
The project included the development of a specialized website (maltaparisharchives.org) to show the scope of the collection and to create easy access to digitized copies of parish records in HMML Reading Room.
On the new website, researchers can learn about each parish and search for archival volumes by location, and type of church record, such as baptismal records and marriage records.
Furthermore, in partnership with the Archives of the Archdiocese of Malta, the Malta Study Center scanned more than 500 reels of microfilm that were photographed by the Center during the 1970s and 1980s. In addition, four archives from the parishes of Naxxar, Żabbar, Siġġiewi, and Victoria (Gozo Island) were digitized. A total of 628 volumes of Maltese parish records have been added to HMML Reading Room and linked to maltaparisharchives.org.
The project was developed by Dr. Daniel K. Gullo with technical assistance from John Meyerhofer and Cláudia Garradas.
---
This story originally appeared in the Summer 2022 issue of HMML Magazine.
ABOUT THE AUTHOR:
Dr. Daniel K. Gullo
is Joseph S. Micallef Director of the Malta Study Center at HMML.